The state's new worker classification law takes effect on Jan. 1st. Those behind the AB5 legislative effort know it was an uphill battle – but it appears the fight isn't over yet. Court cases challenging the law are piling up, some companies are saying they simply won't cooperate (likely to lead to more litigation) and there is a looming multimillion-dollar ballot initiative gearing up for next November.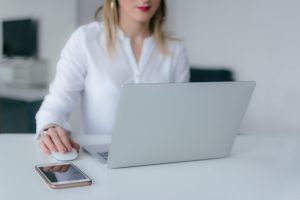 Our Los Angeles employee misclassification attorneys will be watching these developments closely to see how these disputes unfold.
AB5 is going to make it more difficult for companies to label their workers as independent contractors rather than employees. Legislators backing the measure pointed to mounting evidence that companies are improperly classifying workers as independent contractors to avoid the added expenses of things like workers' compensation benefits, health insurance, minimum wage, overtime, unemployment insurance, the right to unionize and other benefits to which employees (but not independent contractors) are entitled.
Employer preparations for AB5 should already be well underway. If you operate a small business and still aren't sure about whether your operations fall under the umbrella of AB5 or if so, how to restructure your employment model, it's imperative that you contact a longtime employment law firm to help protect your legal interests. Some companies have been able to find creative workarounds that satisfy employees as well as their bottom line. This can include using staffing agencies, having contractors form an LLC (to qualify for a business-to-business exemption) and other strategies. 
Employees concerned they have been wrongly classified should also seek legal advice on the best course of action.
As a number of employers are voluntarily working to reclassify their contractors as employees, the University of California Berkeley concluded that roughly 64 percent of those currently classified as independent contractors in the state will, as of Jan. 1st, be presumed employees. This includes a wide range of workers from truck drivers to landscapers to retailers to journalists.
The law codifies into state statute the standard three-part worker classification test (known as The ABC test) that was adopted by the California Supreme Court in last year's Dynamex decision.
There is speculation that the new law will encourage a growing unionization of workers, which is roughly at 6.4 percent for private businesses nationally – a figure that's been declining for decades. That assumes, of course, that workers can be convinced to organize.
But companies that rely on an army of independent contractors (those like Uber and Lyft) say these changes are going to force major changes that will shrink the job market and raise costs for consumers. Further, they argue that forcing workers to become employees when they'd rather have the flexibility of an independent contractor won't be good for the economy either.
Uber has outright stated it intends to go on classifying its California workers as independent contractors in defiance of the new law, though it alongside with fellow rideshare company Lyft have indicated they are assisting drivers in a large-scale unionization effort  – Rideshare Drivers United – based in Los Angeles. (It appears the expectation is that this union might be a driving force in exempting rideshare companies from the new law in preparation for a ballot measure next election.)
Contact the employment attorneys at Nassiri Law Group, practicing in Orange County, Riverside and Los Angeles. Call 949-375-4734.
Additional Resources:
Gig Worker Law Ripples Across California as Court Fights Pile Up, Dec. 23, 2019, By Jaclyn Diaz, Bloomberg Law