McDonald's is facing some of its most egregious accusations of racial and sexual discrimination and harassment, which could result in a significant settlement or verdict for 10 former employees. The federal civil rights lawsuit was filed against the company in January of 2015 in the U.S. District Court for the Western District of Virginia. According to the lawsuit, plaintiffs were subjected to "rampant racial and sexual harassment." Alleged offenders were high-ranking supervisors and managers who have been accused of demeaning the workers, nine of whom are African American, and one who is Hispanic. Of all the plaintiffs, seven are women.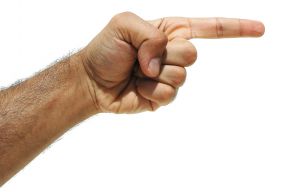 According to the court documents, supervisors were demeaning, claiming that there were "too many black people in the store." African-American workers said their supervisors called them derogatory names like "ghetto" or "bitch," and the Hispanic worker said that she was repeatedly called a "dirty Mexican."
In addition to the hostile work environment created by the aggressive and ongoing name-calling, the employees were disciplined more heavily than while employees who violated the same rules. The employees were also inappropriately touched on their buttocks and legs. Supervisors also sent the female employees nude and other sexually explicit photographs and in several instances, tried to solicit sexual favors from their employees.
Court documents reviewed by Think Progress, also stated that the franchisee owner implemented a "plan" to reduce the number of black employees, with an aim of increasing the white workforce. According to statements, she told another employee her plan to "get rid of the niggers and the Mexicans." Plaintiffs reported that they were soon fired after these statements were made, along with 11 other employees from minority backgrounds. Even worse, they were told that they didn't "fit the profile" that the franchisee was looking for. While the employees made complaints to McDonald's Corporate, they were not given proper response or an investigation in their case. One plaintiff who was not fired eventually quit because of the hostile work environment.
For victims of the sexual and racial harassment and discrimination, the supervisors' actions took an emotional, as well as financial toll. Many of them were out of work for months, fell behind on bills, and struggled to care for their families. The lawsuit has been filed against the local franchise owner, as well as the McDonald's corporation, alleging that the stores failed to operate within uniform standards that were under the control of Corporate, in violation of Title VII of the Civil Rights Act. The federal law prohibits employment based discrimination based on race or sex, as well as other characteristics. Our Orange County discrimination attorneys are experienced in handling Title VII employment lawsuits.
McDonald's Corporation is likely to challenge the lawsuit, saying it is not liable for actions committed by a franchisee. This is a complicated area of law, and some corporations have been let of the hook for franchisee actions.
Still McDonald's controlled nearly every aspect of operations and had policies mandating rules to be followed by franchisees. Representatives were regularly sent to the store to monitor systems and had computer programs to send information back to corporate.
Victims are seeking damages for lost wages, emotional distress, and other damages. Previous lawsuits have also alleged that McDonald's failed to respond to racial discrimination and sexual harassment claims.
Employment lawsuits can be filed with assistance from the Nassiri Law Group, practicing in Los Angeles, Riverside, and Orange County. Call 949.375.4734.
More Blog Entries:
Age Discrimination in Tech Job Postings, July 6, 2014, Orange County Employment Lawyer Blog
California's Top Employment Law Mistakes, Oct. 26, 2013, Orange County Employment Lawyer Blog