Gender equality in the workplace has been a long and hard-fought struggle, and it's not over yet. Recently, a pay equity bill passed in Washington state that will make it more clear what constitutes wage and gender discrimination, ultimately fortifying employee rights.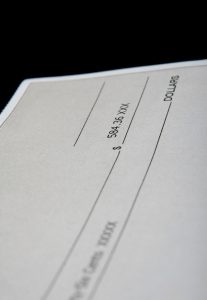 HB 1506 updates a  75-year-old wage law making it a misdemeanor to discriminate based on gender, according to a report from KING 5 News. This measure will not only make it illegal to discriminate based on gender, but levelthe playing field for all employees. This is achieved in two substantial ways.
First, the measure defines what it means for "similarly employed" workers to receive equal compensation. As our employment attorneys can explain, many companies skirt the issue of "equal pay for equal work" by giving employees different titles, even though the tasks and work load are similar. In the past, employers could argue that because the jobs technically weren't the same, wage comparisons were not relevant. By moving the goalpost to include "similarly employed" workers as deserving equal pay, Washington has removed this loophole and made sure that those with similar responsibilities and skills remain on a level playing field.Second, the new law favor employees rather than employers when it comes to what information is disclosed regarding the wages of an individual. It allows employees to keep their salaries at previous jobs private, and their current salary public to anyone they wish to disclose it to. This prevents employers from low-balling new employees based on old salaries and also holds them accountable to keeping wages fair among current employees, who are now free to share how much they make without recourse from the company.
The intent of these laws is to help bring women up to an equal standard to their male counterparts. According to the bill, "Income disparities limit the ability of women to provide for their families, leading to higher rates of poverty among women and children." However, our skilled Orange County gender discrimination lawyers know everyone benefits when equality is guiding decisions in the workplace. By opening up the law to make wages more transparent, women and men are empowered to make the best decisions regarding their careers. No longer will people be stuck in a perpetual cycle of being undercut by pay because their first job was at a small company with low pay or they didn't know how much to ask for early in their career, setting them back for years to come. And further, they can ask what the wage range is for the job they are applying for, something previously seen as taboo. While this has traditionally most adversely impacted women, men also stand to benefit by having this kind of knowledge at their fingertips.
Of course California has long been paving the way for pay equity. The California Equal Pay Act requires employers to compare "substantially similar work" when determining the wages of employees, factoring in responsibility, skill, and effort, not just specific duties and title. But despite these protections, employers still might violate your rights. If you have experienced wage discrimination in your place of work, our employment attorneys will put our experience to work for you.
Contact the employment attorneys at Nassiri Law Group, practicing in Orange County, Riverside and Los Angeles. Call 949.375.4734.
Additional Resources:
Pay Equity Movement Pushing Employers to Self-Audit, March 19, 2018, By Martin Berman-Gorvine, Bloomberg News
More Blog Entries:
Employers Think Past Salary Question Ban Isn't Going to Work, Nov. 18, 2017, Orange County Employment Lawyers Blog