New data indicates that the California job market – and thus, the state's overall economy – is slowing. California employers collectively reduced fourteen hundred jobs across the state in June 2017. According to the Los Angeles Times, this is the second month in 2017 in which the state has posted job losses. April 2017 saw an even greater decrease in California's employment market. Job growth in 2017 is significantly lower than California's 2016 job growth.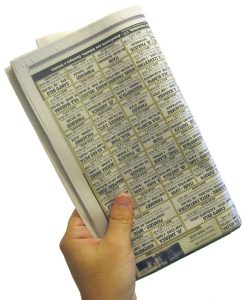 There are many causes to these job losses. Economic consultant Chris Thornberg posits that there are jobs available, but many workers simply cannot afford to live in California. A shortage of available housing has increased California's notoriously high home prices and rental rates even further. This is certainly true of Silicon Valley: The New York Post reports that many technology companies are expanding operations outside of the pricey area. While Silicon Valley has experienced job losses over the past five years, both Seattle and Austin are experiencing job growth in the technology sector. The Press-Enterprise even speculates on whether California is experiencing another "tech bubble", and the state's ability to survive a burst of such an economic bubble. The fact that many technology firms are slowly leaving the state is not a positive sign for the technology industry, not the state's overall economy.
Lynn Reaser, chief economist at Point Loma Nazarene University, believes that California's overall economic growth is slowing. California's economic recovery started in 2010 and progressed at a faster pace than that of the American economy. Reaser believes that the California economy is now moving at a more moderate pace, and claims that "the yellow light is on".
The Consequences for Employers
A poor job market can present many problems for employers. On the one hand, businesses may have to reduce their workforces in order to maintain profitable operations. At the opposite end of the spectrum, employers may find it difficult to fill positions at affordable wages. According to Mr. Thornberg's theory, it will be difficult for employers to pay wages which are sufficient to meet California's high cost of living.
A lagging job market can also create tension in employer-employee relations. Employees often feel compelled to keep any job they can, because there is little opportunity for work elsewhere. Employers may be forced to cut benefits, wages, and other perks of employment. They may also be forced to hire unqualified employees at lower wages. All of these undesirable circumstances can create resentment and tension on both sides of the employment relationship. Employers are well advised to carefully consider staffing needs, and balance the need for qualified employees against the need to pay affordable wages. Open communication is vital to the success of the employment relationship during periods of tense economic circumstances.
During a poor job market, employees are particularly vulnerable to employment rights violations, while employers are particularly vulnerable to litigation and claims of wrongful termination.  Employers can ensure their compliance with the law and employees can protect their legal interests by consulting with an experienced Orange County employment law attorney.
Contact the employment attorneys at Nassiri Law Group, practicing in Orange County, Riverside and Los Angeles. Call 949.375.4734.
Additional Resources:
'The yellow light is on': California loses 1,400 jobs as economy shows signs of slowing, July 21, 2017 by Natalie Kitroeff, the Los Angeles Times
More Blog Entries:
Wrongful Termination Plaintiffs Must Prove Firing Was Pretextual, February 21, 2017, Employment Lawyer Blog