Every year new employment laws affect California employers. Businesses which are not compliant with such laws face civil liability, fines, and even regulatory sanctions (such as suspension of a business license). CBS Los Angeles reports on new 2017 employment laws which all California employers should take note of: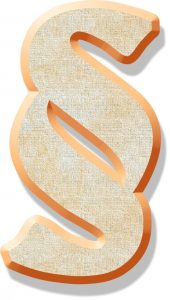 Increased Minimum Wage:  As of January 1, 2017, businesses with twenty-five employees or more must pay workers a minimum of $10.50 per hour. GovDocs reports that this will increase in annual increments to set minimum wage at $15.00 per hour by January 1, 2023. Businesses with fewer than twenty-five employees start at a lower minimum wage of $10.00 per hour, but they, too, will experience annual increases, and  be subject to the $15.00 per hour minimum wage requirement by January 1, 2023.
Overtime Laws: The California Department of Industrial Relations describes the current California overtime requirements as follows:
Any employee must be paid one and a half times his or her hourly rate for any hours worked in excess of eight per day, or forty per week. "Time and a half" also applies to the first eight hours worked on the seventh day of a workweek.

Any hours in excess of twelve per day must be compensated at twice the employee's hourly rate. Double time also applies to any hours beyond eight worked on the seventh day of a workweek.
There are various exceptions to the overtime requirements, and employers should carefully consider these when staffing needs arise.
Notice of Employment Rights Pertaining to Domestic Violence, Sexual Assault or Stalking: Prior to 2017, employers were prohibited from discriminating or retaliating against victims of domestic violence, sexual assault or stalking when they were absent from work for specified purposes related to these acts. Assembly Bill 2337 expanded these protections by requiring employers to notify employees of these rights upon hiring, or upon request. It also directed the Labor Commissioner to develop an appropriate form for employers' use to comply with this notice requirement.
Recreational Marijuana: Marijuana for recreational use was legalized in California as of November 9, 2016. The bill also contained explicit provisions for both public and private employers to enact and enforce workplace policies pertaining to marijuana. According to the California Chamber of Commerce, this protects employers' ability to prohibit use, possession and impairment at work. Employers may also continue to enforce drug testing policies as appropriate. While the political climate of California has taken a deliberate shift in favor of marijuana, employers must nonetheless protect themselves from civil and criminal liability by preventing impairment in the workplace. This may include written policies, pre-employment drug testing, random drug testing, or enacting zero-tolerance and/or drug testing policies for accidents in the workplace.
Employers have a duty to stay abreast of all changes in employment law and comply with new regulations. Ignorance of the law is no defense. By consulting with an experienced Orange County employment law attorney, employers can protect themselves for liability for noncompliance.
Contact the employment attorneys at Nassiri Law Group, practicing in Orange County, Riverside and Los Angeles. Call 949.375.4734.
Additional Resources:
California Employment Laws You Need to Be Aware of in 2017, April 17, 2017 by Shawn Lealos, CBS Los Angeles
More Blog Entries:
California Supreme Court Allows Employers Greater Flexibility in Adhering to "Day of Rest" Statute, July 24, 2017, Employment Lawyer Blog