A wrongful termination lawsuit 12 years in the making is finally coming to an end with a settlement of $2.2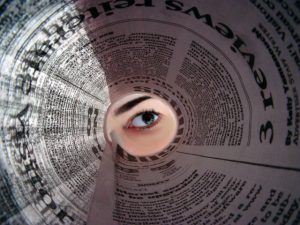 million for dozens of employees at Santa Barbara News-Press. National Labor Relations Board ruled the newspaper management had bargained with union members in bad faith, and determined the newspaper was responsible for costs and expenses associated with the lawsuit, according to a report from Santa Barbara Independent.
The events began in 2006 after restraints were allegedly placed on the newsroom staff as to how they handled coverage of the news. Six editors and a columnist walked out, while others tried to form a union. Management responded by firing some of the employees who sought to unionize, a clear wrongful termination case and violation of labor law.
The more than $2 million will cover compensation for wrongful termination, merit increases lost since leaving the paper, and tax penalties for the affected employees. This was the final of a long series of rulings against the newspaper since 2006. Over the years, the board determined the newspaper had committed multiple unfair labor practices. Management was ordered in 2011 to undo retaliatory actions taken against the staff during unionization efforts, including reinstating eight fired employees, dropping evaluations being held against four union supporters, and rescinding suspension notices for eleven employees. They also were ordered to issue back pay to any affected employees.
This should have been the end of the story, but a little over a year later, NLRB ruled the newspaper owners were still making decisions that were hostile against the rights of the union members. Employees had overwhelmingly voted in favor of unionizing, yet the publishing company continued to refuse to bargain in good faith, the board determined. According to NLRB, publishers fired an employee for participating in union activities, did not notify the union before laying off an employee, did not bargain with the union regarding merit increases, and gave work away to non-union freelance writers. The publisher was ordered to stop transferring work to non-union employees, lift writing quotas, reinstate two employees and compensate them for pay during time lost, and pay back bargaining expenses the union incurred.
California is an at-will state, meaning employers can fire workers without cause; however that does not give employers the power to violate protected rights of workers. For example, being an at-will state does not permit employers from firing employees who choose to unionize, a right protected by the National Labor Relations Act of 1935. Any activity by employers to restrain, prohibit, or discourage collective bargaining (including, but not limited to, firing employees, threatening to eliminate workers or shut down a work site, or bribing employees with benefits not to unionize) is in violation of this act.
Even when employees' rights are clear, employers have the ability to use their vast resources to put up a fight against those rights. That is why it is so important to enlist the help of one of our Orange County wrongful termination lawyers. We have a track record of success holding employers accountable for wrongdoing against their employees. We offer free consultations to review your case and determine if your employer is in violation of state and federal labor laws.
Contact the employment attorneys at Nassiri Law Group, practicing in Orange County, Riverside and Los Angeles. Call 949.375.4734.
Additional Resources:
Board Finds Santa Barbara Newspaper Continued to Violate Federal Labor Law, Oct. 1, 2012, National Labor Relations Board
More Blog Entries:
Wrongful Termination Lawsuits in California, June 24, 2017, Orange County Employment Lawyers Blog