Are COVID-19 vaccine mandates legal in California? It's a query increasingly being asked of our Los Angeles employment attorneys.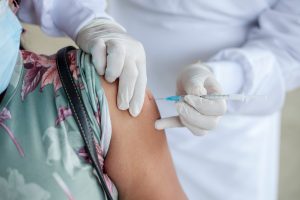 Employer vaccine mandates may soon become the norm, at least in California, if not beyond. Large employers – particularly those in California and New York – are moving to have their employees get vaccinated or tested regularly for COVID-19. Recently, the U.S. Department of Veterans Affairs mandated vaccines for its health care workers and President Joe Biden is expected to announce that all federal employees will be required to either be vaccinated or regularly tested. Masking mandates are also coming back into effect. As of right now, many private sector employers have stopped short of requiring vaccines as a condition of employment, but the growing thread of the Delta variant of the coronavirus may compel them to shift course. A growing number of L.A. bars and restaurants are going so far as to require patrons – let alone employees – to prove they are vaccinated.
Generally, employers can mandate vaccines, but it depends on where you live. Further, as a Los Angeles employment lawyer can explain, accommodations must be made for those with religious exemptions and disabilities, as well as those in unions.
The thinking behind these initiatives is that unless and until more people are vaccinated, infections, hospitalizations and deaths are likely to increase drastically across the country. With this, many major companies such as Lyft, Google and Facebook are requiring worker vaccines, as are universities. The only exceptions are those with medical or religious exemptions.
In response, we're starting to see some employment lawsuits (wrongful termination) crop up. In Texas, for example, a hospital faced a lawsuit from more than 100 employees who were vaccine averse. There are also university students in Indiana who allege the school's vaccine mandate is unconstitutional.
However, the history of vaccine mandates in the U.S. is actually a long one. Continue Reading ›