A California appellate court has upheld a $16 million verdict in favor of a former Staples manager who alleged wrongful termination based on age discrimination.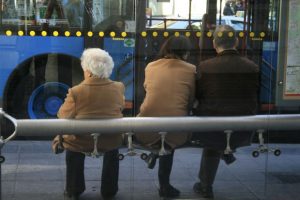 In Nickel v. Staples, plaintiff was 64-years-old when he was fired in 2011 by the national chain. He alleged the termination was in violation of California's Fair Employment and Housing Act (FEHA). A state court jury agreed, awarding $3 million in compensatory damages and $22.8 million in punitive damages (which was later reduced to $13 million by the judge).
Now, the California Court of Appeal, Second Appellate District, Division Three, has affirmed that verdict, over the protests of the defendant.
Defense argued plaintiff did not prove that his termination was the result of age discrimination and that the punitive damage award was excessive. The three-judge panel disagreed, finding the evidence supported plaintiff's claims of emotional and mental harm and the punitive damage award was not unconstitutionally too high based on the facts of the case – which include defendant's ability to pay it.
The court noted there was ample evidence of defendant supervisors' discriminatory intent. Specifically, there was testimony from multiple workers who conceded that plaintiff's supervisor fired plaintiff so he could hire "younger, cheaper workers." The supervisor also reportedly used derogatory terms to refer to plaintiff, such as "old coot" and "old goat."
Evidence was presented during trial that indicated the supervisor in question was under pressure to slash costs at the La Mirada store. He decided the best way to do so was to get rid of the older employees – who earned higher pay – and replace them with workers who were part-time, temporary or younger.
Plaintiff testified that after years of good and loyal service, his supervisor suddenly started piling onto his workload – and that of other older workers. He was frequently written up for minor errors, while younger employees would skate by for the same offenses. This paper trail was the basis used as justification for his firing – and the termination of other older workers.
Ultimately, plaintiff was fired for "stealing" a 68-cent bell pepper from the cafeteria in the facility after hours. Plaintiff asserted there was an accepted practice of taking food from the cafeteria after it was closed and then paying for it later. Other workers did it all the time without consequence. Yet for him, it became an offense worthy of firing.
Defendant argued the firing was legitimate. Plaintiff's actions were unethical and violated the company policy against stealing and therefore his termination wasn't for age discrimination.
But the appellate panel disagreed. The supervisor's statements regarding older workers and his known intention to remove them from the company (co-workers testified about a "concerted effort" to replace older workers with younger, "more energetic" workers) made it clear there was an "age-based animus," justices ruled.
A number of former workers, all of them older, testified that they were suddenly given tasks that were excessive and impossible to complete in the given time.
With regard to the punitive damage award, which is intended to punish egregiously negligent or intentional behavior, found that defendant had clearly acted with "malice or oppression."
Contact the employment attorneys at Nassiri Law Group, practicing in Orange County, Riverside and Los Angeles. Call 949.375.4734.
Additional Resources:
Nickel v. Staples, May 26, 2016, California Court of Appeal, Second Appellate District, Division Three
More Blog Entries:
Disability Discrimination Lawsuit Settled by Lowe's for $8.6M, June 12, 2016, California Age Discrimination Lawyer Blog