Nursing is a demanding profession, complete with grueling 12-hour shifts, dangerous conditions, dangerous patients and often seemingly very little time to stop for the restroom or eat a meal. Hospitals, nursing homes and rehabilitation facilities nationwide often require mandatory overtime as part of standard practice, given the nursing shortage the profession is experiencing, per the American Association of Colleges of Nurses. However, California law expressly prohibits mandatory overtime and nurses do have the right to refuse to work overtime and are protected from retaliation for their refusal. Nurses can't be required to work more than 12 hours in a 24-hour period, the only exception being an emergency.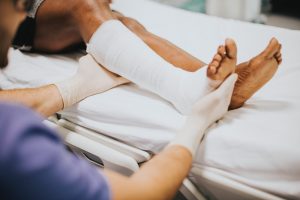 Further, under the federal Fair Labor Standards Act requires that all non-exempt employees are paid at least the federal minimum wage for all hours worked and overtime pay for any hours worked over 40 in a given workweek. Hospitals and any other institutions primarily engaged in the care of sick, aging or mentally ill are covered employers per Section 3(s)(1)(B) of the FLSA. Some health care facilities track employee hours in increments of 15 minutes, and the FLSA does allow these facilities to round to the nearest quarter hour for wage and overtime hour purposes. However, an employer who always rounds down may violate the minimum wage and overtime requirements.
Recently in Oregon, which has similar workplace protections for nurses in terms of wage and hour laws, a hospital system is being sued for failure to properly pay its nurses, denying them meal and rest breaks and improperly docking their wages. They've filed a federal class action lawsuit against the health care chain of hospitals, according to The Oregonian. The hospital allegedly failed to compensate non-exempt nurses for their work during meal breaks and also for work they performed while they were off-the-clock.
According to the complaint, workers involved in direct patient care were instructed they were not allowed to take an uninterrupted, 30-minutes for meals or rest because of the demands placed on them during most of their shifts. In the rare instances wherein they tired to have a rest or meal break, they were required to respond to calls from patients, doctors, patients' families, hospital and nursing staff and respond to emergency.
Plaintiff nurses say lunch breaks were repeatedly interrupted. Work performed off-the-clock during these times, such as preparing and cleaning equipment, answering patient questions, updating medical charts and helping other hospital staffers, was not properly compensated.
The employment lawsuit is filed on behalf of nurses, aides and assistants who have worked for the hospital system and its partners. Plaintiffs are seeking not just unpaid wages, but overtime and civil penalties as well – $200 per each violation.
Los Angeles wage and hour attorneys understand this isn't even the first time the hospital system has been targeted for such legal action. This is the fifth alleged wage violation lawsuit against the corporation. Just last year, the company was fined nearly $280,000 for failing to ensure employees received proper rest breaks. More than a dozen employees – mainly surgical technicians – complained they were denied bathroom breaks. Further, more than 4,400 rest and meal break violations were reportedly tallied through 2015 and 2016. When the fine was issued, it was the largest in the Bureau Of Labor's history.
Contact the employment attorneys at Nassiri Law Group, practicing in Orange County, Riverside and Los Angeles. Call 949.375.4734.
Additional Resources:
Class-action suit alleges Legacy Health failed to pay nursing staff for hours worked, Dec. 27, 2018, By Maxine Bernstein, The Oregonian
More Blog Entries:
Wage Theft at California Car Wash Results in $1.6 Million Settlement for Workers, Dec. 15, 2018, Los Angeles Wage and Hour Lawyer Blog