The Chicago Public School System recently came under fire after it was alleged a number of teachers were fired on the basis of their pregnancies. A federal discrimination lawsuit has been filed.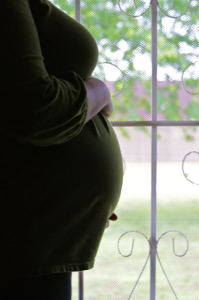 The district staunchly denies this assertion, insisting the teachers were let go as a result of performance ratings, and that lay-off determinations were consistent with the necessity of business. The district further asserts the lawsuit has no merit because there is no pattern of discrimination when all employment decisions stemmed from non-discriminatory, legitimate reasons.
However, the U.S. government asserts otherwise, noting that in the course of three years, the district took adverse employment action against eight teachers who were either pregnant or who had just returned to work after pregnancy. The disparate treatment those individuals suffered included poor performance evaluations, where previously their records had been stellar.
Discrimination on the basis of pregnancy is a form of gender discrimination, as only women can become pregnant. Although pregnancy is not a disability, there are times when doctors may order reduced or restricted work loads in order to ensure the health of mother and child.
But as is often the case in these scenarios, employers attempt to find other "legitimate" reasons for adverse actions, even when the underlying reason truly is the pregnancy. States vary on the burden of proof necessary in these cases, but generally, one must show the negative action was substantially motivated by a protected characteristic (in this case, gender).
In California, pregnant women and/or new mothers may be entitled to four months of leave, plus an additional 12 weeks of bonding time. That time may not be paid, but women are entitled to it – something that some employers may resent or not fully recognize.
CNN Money reported last year, government agencies received 5,370 allegations of workplace pregnancy discrimination. Most commonly, employers fired workers because they became pregnant.
The Pregnancy Discrimination Act of 1978 makes it illegal for companies to fire workers because they are pregnant, but many still don't understand that.
For this reason, last year the Equal Employment Opportunity Commission set forth new guidelines on following the current laws protecting pregnant working women. Among those rights outlined:
A worker cannot be fired on the basis of pregnancy. It's worth noting sometimes employers will mask adverse employment action as concern for the employee: They don't want her to be unsafe. In some cases, it's more straightforward, but either way, it's against the law.
Employers can't refuse to hire a woman because of pregnancy or the possibility of pregnancy. This is unfortunately very common for woman applying for low-wage jobs.
Women who are lactating have the right to pump breast milk in a safe, clean place – and the company can't discriminate against the woman or fire her because of this.
In some situations, pregnancy or related conditions may entitle a woman to special accommodations as medically-required.
If a pregnant woman is still able to do the job, a company can't force that worker to switch jobs or take time off.
Non-medical leave for purposes of bonding with children is available to parents of both genders.
Companies cannot perpetuate or allow harassment of a worker on the basis of pregnancy, childbirth or other related conditions.
In the Chicago case, the school district conceded that while the adverse employment actions did statistically impact more pregnant women and new mothers, it was not discrimination because it was motivated by other reasons.
While trial is pending, settlement discussions are ongoing.
Contact the employment attorneys at Nassiri Law Group, practicing in Orange County, Riverside and Los Angeles. Call 949.375.4734.
Additional Resources:
CPS: Dismissal of pregnant teachers was 'consistent with business necessity,' Feb. 24, 2015, Chicago Tribune
More Blog Entries:
Franchises Face Wage and Hour Lawsuits, Feb. 28, 2015, Orange County Pregnancy Discrimination Lawyer Blog