California is once again leading the way in establishing protections for all people from discrimination and bias. This time, California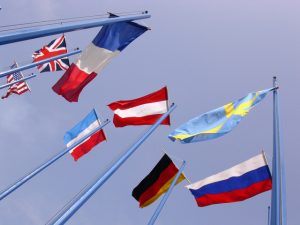 Office of Administrative Law has expanded protections under the Fair Employment and Housing Act on the basis of national origin, including for those who are undocumented. Ancestry and national origin were already among statuses protected under the rules, but according to a National Law Review report, the new regulations clarify and broaden the meaning applied to these categories.
Previously, national origin could be defined as place of birth, national or geographic origin, or ethnicity, whether actual or perceived. For example, if someone could be mistaken as being a part of one nationality or ethnicity and is treated unfairly for that reason, their actual ancestry is irrelevant in determining whether discrimination occurred. The modifications delve even deeper into the realm of perception and how one judges another person based on their association with national origin. According to CA Code of Regulations, Title 2, Div. 4.1, Chapter 5, Sub. Ch. 2, Article 4, new considerations include physical appearance, cultural characteristics, and linguistics associated with certain nationalities. A person who is married or associated with someone of a certain national origin cannot be discriminated against because of that association. Tribal affiliations also cannot be held against a person, as well as membership in a group designed to protect the interests of people of a national origin. All people must be free to participate in schools and religious institutions associated with certain national origins without discrimination. Finally one cannot be discriminated against for having a name that is commonly associated with a certain national origin.
Because discrimination is often rooted in snap judgments based on a person's appearance, name, or affiliations, these new regulations lend a safe harbor for those who suffer ignorant bias by association or perceived relation to a certain national origin. Discrimination is rarely rational, meaning anyone who exists in the same sphere as the target of hate can also experience adverse effects.
As our Orange County national origin discrimination attorneys have learned, these protections are particularly important in the realm of employment. FEHA states that these traits are forbidden for consideration during applications, screenings, and interviews, during a change of job status, such as a promotion or a termination, when determining working conditions and compensation, and in accepting people into apprenticeship programs, employee organizations, or when forming unions. No one should have to suffer in their careers because of their national origin, or a perception of who they are that is rooted in stereotypes and racism. FEHA listed specific ways companies would be in violation of these new regulations, including, but not limited to: certain language restriction policies; discriminating against someone with an accent, unless it significantly interferes with the work at hand; recruiting and assigning jobs based on national origin; inquiring into immigration status, unless required by federal law; and in some cases unnecessary height and weight requirements.
Our lawyers welcome additional protections for employees in Southern California and across the state. We will use our knowledge of the law and all regulations to aggressively fight for our clients and against discriminatory practices.
Contact the employment attorneys at Nassiri Law Group, practicing in Orange County, Riverside and Los Angeles. Call 949.375.4734.
Additional Resources:
Modifications to Proposed Regulations Regarding National Origin Discrimination, June 2017, Fair Employment & Housing Council
More Blog Entries:
EEOC Updates Guidelines on National Origin Discrimination, Jan. 31, 2017, Orange County Employment Lawyers Blog