Female employees for a taco chain in the Rancho Cucamonga area will be awarded $1.25 million in an EEOC settlement for allegations of years-long sexual harassment and retaliation.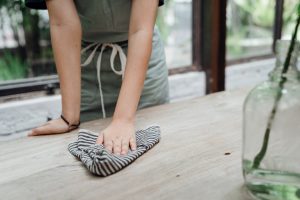 The U.S. Equal Employment Opportunity Commission's lawsuit alleged that a general manager and shift leader who both worked at several stores in Rancho Cucamonga subjected young female workers to sexual harassment daily. Their behavior included vulgar comments, unwelcome physical contact and propositions for sex.
Our Rancho Cucamonga sexual harassment lawyers understand the behavior was so prevalent that other male workers felt welcome to join in and perpetuate it on their own. The EEOC alleged that when the female workers complained, supervisors failed to take appropriate action. Instead, workers felt they had no choice but to quit if they wanted to escape their hostile work environment.
What Constitutes Sexual Harassment?
As our Rancho Cucamonga sexual harassment lawyers can explain, this conduct is in direct violation of Title VII of the Civil Rights Act of 1964, as well as California's Fair Employment and Housing Act.
Sexual harassment can include not just unwelcome advances or physical contact of a sexual nature but actions that create a work environment that is offensive, hostile or intimidating based on the worker's sex. Such conduct need not be motivated by sexual desire, and could be based on the worker's actual or perceived sex or gender identity, sexual orientation, pregnancy, childbirth or other related condition.
In this case, in addition to the $1.25 million settlement, the company must also take proactive measures for the next three years to actively prevent workplace harassment and retaliation. It must also provide a structure for employees to report harassment and discrimination, as well as provide training for all workers on anti-discrimination and sexual harassment laws.
Sexual Harassment in the Service Industry 
Sexual harassment is a problem that afflicts the service industry more than others in the private sector. The Center for American Progress reports three times as many sexual harassment incidents among restaurant and hotel workers compared to the manufacturing and healthcare industries. Lawsuits involving food and lodging services accounted for 5,500 workplace sexual harassment complaints filed with the EEOC in a recent 10-year period – 14 percent of the total number of EEOC sexual harassment complaints.
Keep in mind: That's only the number that was reported. One study conducted a few years ago by the Restaurant Opportunities Centers United Forward Together indicated 80 percent of women and 70 percent of men employed in the service industry reported experiencing some form of sexual harassment from co-workers. Two-thirds of women and half of men in that same survey said they'd experienced sexual harassment from supervisors, managers and owners.
Young employees and undocumented workers are especially vulnerable to sexual harassment, but they are far from the only ones, as the #MeToo movement has shown. Employees at well-known establishments and who work for prominent chefs have made public accusations of sexual misconduct.
One of the reasons the problem is likely so prevalent in the service industry is that supervisors have substantial power over lower-wage workers. Managers decide who works when, for how many shifts and in which sections. When supervisors have the power to choose whether workers get a shift and how much money they'll likely make, workers put up with a great deal more than they might otherwise.
If you have been a victim of sexual harassment in Rancho Cucamonga or elsewhere in Southern California, our employment attorneys can help.
Contact the employment attorneys at Nassiri Law Group, practicing in Orange County, Riverside and Los Angeles. Call 949-375-4734.
Additional Resources:
Fast Food Chain To Pay $1.25 M In Sexual Harassment Lawsuit, Dec. 2, 2020, By Ashley Ludwig, Patch.com