For nearly a quarter century, California has banned affirmative action programs that allow consideration of gender or race in public employment, contracting and university admissions. In the most recent election, California voters decided overwhelmingly to reject a ballot initiative that would have reversed this. Only one of the state's 58 counties voted to approve Prop. 16, which was ultimately defeated by a margin of more than 2 million votes statewide.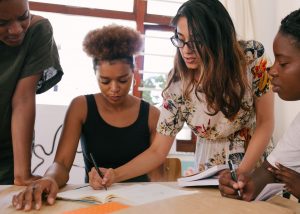 As our Los Angeles employment attorneys can explain, that means that for now, California will continue to be just one of 10 states that bar gender- and race-based programming benefitting those well-documented to be at a disadvantage in these arenas.
Some community leaders who staunchly supported Prop. 16 say they were disappointed by the election's outcome, but insist it won't stop them from developing equity programs to address racial and gender bias. Last summer, for example, the city council in San Jose established an Office of Racial Equity, designed to address any institutional or structural racism within city government. Passage of Prop. 16 would have made initiatives like this easier, said the city manager, but the mission hasn't been canceled. Diversity in hiring and contract procurement can still be achieved without specifically accounting for race and gender, he said, but it takes more work when operations must technically be colorblind. Some targets may ultimately be missed, which is unfortunate because they harms affirmative action aims to address were caused in the first place by racism and sexism.
One example of an equity program that focuses on restorative justice is the state's cannabis equity program. For years, harsh drug laws pertaining to marijuana possession were disproportionately enforced against minorities – even though Whites are known to use the drug in equal measure. This decimated lives, families and entire communities. The equity program aims to empower those individuals and communities that were adversely affected by these laws, given that the drug is now legal – and profitable – for sale and adult recreational use. But how can the policy language for similar programs be written in a way that effectively addresses the harm done to those populations without expressly saying so?
At the university level, one way around it, according to UCLA, is the holistic review. This is the analysis that looks at students' achievements in the context of the opportunities available to them in their high schools. It is not, however, the most efficient tool.
California's ban on affirmative action was added to the state's constitution after voters approved Prop. 209 in 1996. This, some say, has set California back a generation on racial justice.
The failure of Prop. 16 came as a surprise to many, considering California's reputation as being socially progressive – especially given the historic number of voters who turned out this year to elect Joseph Biden and Kamala Harris, the first African American and South Asian woman to be elected to one of the nation's highest offices.
In a demographic analysis of who voted for and against the measure, some indicators were that Whites and Asian Americans staunchly opposed the proposition, fearing it might stall progress for students of those groups.
Supporters of Prop. 16 say that future initiatives may need to work hard to ensure voter education. Clarity in the language used in the ballot initiative will be essential. Some say the ballot text was so poorly written, those who would have supported it voted against it because they failed to understand its true effect. One analysis by the Latino Community Foundation indicated that in a survey of California Latinos, fewer than 40 percent understood that the measures would reinstate affirmative action. The rest thought that it was actually going to have the opposite effect (thinking it would bar affirmative action). Others didn't understand what it meant at all.
Although some argue that schools and workplaces should be colorblind, the reality is that focusing solely on numbers leaves out many qualified workers and students. For example, any school districts in Los Angeles that are primarily in Black and Latino neighborhoods don't have as many AP (Advanced Placement) courses. Yet to be admitted to a competitive school like UCLA or Berkeley, most students require a GPA well over 4.0. The only way that is possible is by taking all AP courses – something that may not be available to minority students in some areas. Even if a student in one of these disadvantaged schools gets straight A's, they have a much lower chance of being admitted to a top school if the only focus is on the numbers.
If you believe you have been discriminated against on the basis of race or gender in your employment, our Los Angeles discrimination attorneys can help.
Contact the employment attorneys at Nassiri Law Group, practicing in Orange County, Riverside and Los Angeles. Call 949-375-4734.
Additional Resources:
What the failure of Prop. 16 means for the future of affirmative action in San Jose, Nov. 11, 2020, By Adam F. Hutton, San Jose Spotlight