There is an unfortunate stereotype perpetuated in the technology sector that older workers can't be effective with newer tech. That the younger employees the fresher the ideas and the greater opportunities for the firm to thrive.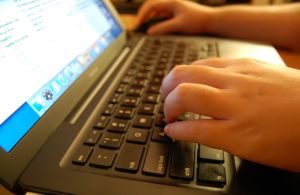 Such sentiments have been revealed time and again in California age discrimination lawsuits against tech companies in Silicon Valley.
The latest class action age discrimination lawsuit is against technology firm IBM, filed on behalf of three former employees in North Carolina and Georgia, filed in a federal court in New York. Plaintiffs – all between the ages of 55 and 67 – allege the company systematically discriminated against older workers by laying them off disproportionate to the younger employees and also by declining to hire them for other positions that were open in the company. One of the workers had been employed at the firm for 15 years, while the other two had worked for the company more than three decades.
IBM Accused of Employee Age Discrimination
According to the workers' complaint, they were among thousands of employees who were laid off in recent years when IBM chose to turn its recruiting focus to millenials, with the goal of pushing out older workers while also refreshing the company's image to one much younger.
The technology firm staunchly denies the assertions, stating value was placed on workers with superior skills, not later birth dates. Furthermore, the company insists there has been no difference at all in the workforce since 2010. What has changed is the requisite skill set, which a spokesman indicated had changed "dramatically." That, company executives say, has been the catalyst for increased investment in employee skills retaining efforts and recruiting. It's necessary to stay successful in an era of ever-evolving technology.
This isn't the first time the company has faced allegations of age discrimination. Earlier this year, another employee, 60, in Texas, asserted that over the course of five years, the company targeted older workers in its U.S. division for layoffs. As reported in an in-depth investigation by ProPublica, the company had cleared their payrolls of some 20,000 employees in the U.S. – all over the age of 40.
One of those was a plaintiff in this case, a solutions manager for the company's global system integrator networks. When made aware of his impending lay-off in June, he began using the firm's online hiring system to apply for five different open positions for which he was qualified – including one within the sales team where he had long worked. Yet he received not a single response. Those positions were reportedly later filed by younger workers with less experience.
It was a similar story with both other plaintiffs. One worked as a commodity manager. He too was going to be laid off, so he applied for a number of positions, yet received no response. The third was a second line manager of the company's asset management division. He learned he was to be laid off, applied for the position and never got any response at all.
Bolstering their claim is the fact that a consulting arm of the firm released an internal report that made numerous derogatory references to Baby Boomers, such as "old heads" and "gray hairs." That report also indicated that more youthful workers were "(more) receptive to technology" and "much more innovative" than their older colleagues.
As our Riverside age discrimination attorneys can explain, such a report can be considered key evidence in these cases. It's quite a rarity, actually, because such statements aren't often printed in black-and-white.
Further bolstering the older worker discrimination claim is the fact that the company protected even its youngest workers from layoff with a policy that stated recent college graduates who had just been hired were exempt from any layoff for the first nine months following their date of hire.
In accordance with the Age Discrimination and Employment Act, which mandates disclosure of employee layoffs that list positions and ages, the company released this information before 2014. This report also detailed the positions and ages of workers who were not subject to layoff. However, past 2014, plaintiffs allege the tech firm did its best to hide the fact that it was actively trying to get rid of its older workers systematically. It did this by mandating all workers agree to sign a binding arbitration agreement that effectively had them signing away their rights to court action on employment lawsuit claims, including age discrimination. In exchange, the company offered a low-value severance payment.
Instead, the company required its employees to agree to binding individual arbitration of those claims, in order to receive a small severance payment. However, a number of employees – including these three – declined the settlement offer and refused to sign the arbitration agreement.
How Do I know If It's Age Discrimination?
Age discrimination isn't always obvious. Those who believe they may have been targeted for age-based discrimination in the course of their employment or search for employment need to discuss their legal options with a dedicated Riverside age discrimination attorney.
If you aren't sure whether your situation falls into this category, consider this list from the AARP:
Workers at the older end of the spectrum are being enticed with buyouts while younger ones are being hired. In some circles, this is referred to as "culture fit."
Older workers are increasingly assigned to duties that may be unpleasant.
Comments about age that are offensive or tacky start to become part of the regular vernacular at work.
Raises suddenly halt, and other benefits may dwindle.
Performance reviews that were once stellar or good suddenly plummet.
If this situation sounds familiar, contact an experienced age discrimination lawyer right away.
Contact the employment attorneys at Nassiri Law Group, practicing in Orange County, Riverside and Los Angeles. Call 949.375.4734.
Additional Resources:
IBM faces class-action lawsuit from North Carolina, California and Georgia employees, Swapna Venugopal Ramaswamy, Rockland/Westchester Journal News
More Blog Entries:
Employer Discrimination Lawsuits: Facebook Job Ads Allow Unlawful Hiring Bias, Sept. 15, 2018, Riverside Age Discrimination Attorney Blog