When a man who refused to give up his seat on a full plane was allegedly rough handled by security and dragged off the plane, the public became enthralled with the story. There were campaigns to boycott the legacy carrier and a seemingly endless supply of memes.  This all came about as a result of the alleged incident being captured by a passenger on his or her smartphone video camera.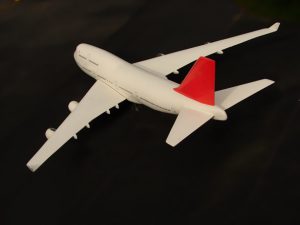 These days, it seems there are cameras everywhere.  While there may have been witnesses describing such an event to a news reporter in the past, nothing sparks the public interest and, in this case, outrage more than a video clip of the incident on one's Facebook feed or on a news organization's web feed.
This can be used as critical evidence when an employee's job is on the line. However, it's important to remember that sometimes clips can be taken out-of-context. That alone doesn't necessarily mean wrongful termination occurred. The California Fair Employment and Housing Act protects workers from wrongful termination, but California is still an at-will employment state.
Following the United Airline incident, there was a steady stream of similar incidents being captured on video and being released to the public by people eager to have their own viral video.  As discussed in a recent news article from CBS Los Angeles, one American Airlines employee is now on leave for yet another alleged altercation that was captured on a video recording.
In this case, the video purports to a show a woman crying with an infant in her arms.  She is upset because the airline allegedly would not allow her to have the stroller on board the aircraft.  The flight attendant is seen pointing his finger or hand towards the woman.  As this is happening, a male passenger attempts to intervene on the woman's behalf, and this results in him allegedly threatening to hit the flight attendant.  At this point, the male flight attendant appears to engage the male passenger in a similar aggressive manner as this male passenger.  The captain of the plane is looking on with a frustrated expression on his face as he escorts the flight attendant back.
As the man noted on the video, "maybe this will get on video and you will be on the internet."  As it turned out, this is exactly what happened, and the flight attendant has now been removed from flight duty, and the agency is investigating the incident. It should be noted that this incident is still under investigation.  It is likely that this will not be the last airline video that goes viral in the next few weeks while the public attention is still focused on this issue.
While an employer may have a right to discipline or even terminate an employee for a variety reasons, as our Los Angeles employment attorneys can explain, the company must do so according to labor laws and regulations and in accordance with the policy manual given to all employees.  We have seen many cases over the years were a company would improperly subject an employee to discipline or use a method of employee discipline that is illegal.  We have even seen cases where an employer will discipline an employee in retaliation for doing something he or she absolutely has a right to do, such as making a valid workers' compensation claim.
California is an at-will state, which means employers can fire or discipline employees without needing a reason. However, there are a few instances in which workers can be considered protected from wrongful termination. These include termination on the basis of:
Age
Race
Sex
Sexual orientation
Disability
Marital status
Religion
National origin
Gender identity
Wrongful termination is a serious issue, and employees should consult with an experienced attorney if they believe they have been illegally fired.
Contact the employment attorneys at Nassiri Law Group, practicing in Orange County, Riverside and Los Angeles. Call 949.375.4734.
Additional Resources:
American Airlines Employee On Leave For Altercation Caught On Video, April 22, 2017, CBS Los Angeles
More Blog Entries:
Uber Investigating Sexual Harassment Claims by Engineer, March 25, 2017, Orange County Sexual Harassment Lawyer Blog