Mistreatment of immigrant employees unfortunately happens all too often, as some employers take advantage of workers' lack of English skills and fear of potential deportation. Holding these firms accountable for such discrimination is a primary goal of our L.A. employment discrimination lawyers.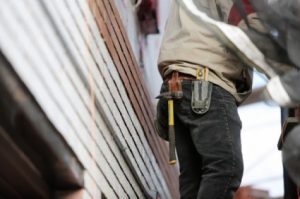 One's immigration status or language skills should have no bearing on the way a company treats its workers.
Recently in Illinois, two restaurants and an employment agency were ordered to pay nearly $215,000 in back wages and penalties to a number of immigrant workers who were both mistreated and underpaid. Defendants in the matter – a sushi restaurant, a hibachi restaurant and an employment agency in Chinatown – are all expected to abide the consent decree. A judge will be in charge of overseeing the execution of the settlement, which partly requires the businesses to make a notable change in their employment practices. 
From now on, these employers/ employment agency must:
Keep records of workers' wages and hours;
Train employees and supervisors on anti-discrimination laws;
Develop and implement a clear, written anti-discrimination policy;
Provide additional training to advise workers of their rights;
(If they provide worker lodging) ensure lodging is free of cockroaches and other pests and that utilities – including running water and a working bathroom – are available;
Not charge workers for food or compel them to pay for food as a term of their employment.
These conditions and oversight will remain in effect at least four years, perhaps five, according to The Chicago Tribune.
As the state attorney general was quoted as saying, these workers were exploited with working conditions and living conditions that were inhumane and discriminatory, on the basis of their immigration status/ nationality/ ethnicity.
The two restaurants in question are accused of taking advantage of desperately poor workers from Mexico and other Latin American countries. While the minimum hourly wage in that state is $8.25 (it's $10.50 in California), workers in this case were paid less than half that. They were also charged an upfront $220 referral fee for the jobs they were offered. They also worked in some cases up to 84 hours weekly, without adequate breaks and with no overtime – or even the base line minimum.
Workers were reportedly hidden in "back of the house" jobs in the kitchen, where customers could not see them. Workers were also charged exorbitant prices to rent apartments that were crowded and squalid. One restaurant housed 15 workers in an apartment that had three bedrooms and one bathroom, no furniture apart from dirty mattresses (which the workers had fished out of a local garbage bin).
Two other employment agencies were also originally named in the litigation, but no longer are in business.
As our L.A. employment attorneys can explain, California gives broad rights to immigrant workers. Approximately one quarter of all undocumented immigrants in the U.S. live in California, where 1 in 10 workers is undocumented, according to the California Labor Federation. These workers are particularly vulnerable to employer abuse. It's estimated three-fourths of all undocumented workers are made to work off-the-clock and 85 percent do not receive overtime.
As the EEOC reports, immigrants are protected from employment discrimination by laws enforced by this federal agency. Specifically, Title VI protects workers from discrimination based on their national origin. Unlawful national origin discrimination can occur on the basis of one's looks, custom or language.
Contact the employment attorneys at Nassiri Law Group, practicing in Orange County, Riverside and Los Angeles. Call 949.375.4734.
Additional Resources:
Restaurants, employment agency ordered to pay back wages to immigrant workers, Sept. 7, 2017, By Corilyn Shropshire, The Chicago Tribune
More Blog Entries:
$60K Settlement in Age Discrimination Lawsuit, Sept. 3, 2017, L.A. Employment Discrimination Lawyer Blog