The Family Medical Leave Act (FMLA) is a federal statute intended to enable workers who need to take leave for legitimate personal and family needs and medical reasons to do so without retribution. A company that retaliates against a worker for using these guaranteed safety net can be held liable in court and ordered to pay damages to the worker.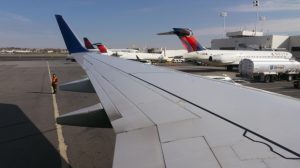 In the case of Sharif v. United Airlines, Inc., a plaintiff argued this was exactly what happened to him. However, the employer argued the worker had fraudulently taken FMLA leave in order to extend his vacation and further that he made dishonest representations when the company launched an investigation of it.
The U.S. Court of Appeals for the 4th Circuit ultimately sided with the employer, finding the worker had not established a triable issue of fact that the airline truly fired him for taking leave, rather than fraudulently taking leave and then lying about it. 
Our Orange County FMLA lawyers take no position on whether this particular worker was being truthful. Suffice it to say, the vast majority of workers are honest about their reasons for needing leave. Too often, the leave that is extended is not enough. Even so, companies will retaliate against workers for taking leave to which they are entitled.
In the Sharif case, plaintiff and his wife traveled to Johannesburg and Cape Town, South Africa, for vacation in mid-March 2014. He was with his wife and at the time, both were employed by defendant at the airport in Dulles. They had collected each about 20 days off work from March 16 through April 4. However, this time off didn't include a short two-day window at the end of March during which plaintiff was assigned to work the customer service desk. He placed his schedule on the shift-swap site and found someone to cover one shift, but not the other.
Rewind five years – plaintiff was diagnosed with an anxiety disorder. The company had approved his request to take intermittent leave under FMLA to handle his panic attacks.
Now, on the day of his scheduled shift – the one he was unable to get covered – he called the company to report he was taking FMLA leave for that day. However, he hadn't made any advance reservations for a return flight back to his home. Instead, he and his wife flew to Italy the following day to visit his niece. They flew back April 3rd and returned just in time for his wife's next shift.
The employee resource center noticed that plaintiff had taken FMLA leave for one scheduled shift during extensive time off and contacted human resources. An investigation was launched, and plaintiff was interviewed. He reportedly was silent for several minutes during questioning and then reportedly gave answers that were inconsistent. He stated he wasn't scheduled to work that day, but then couldn't explain why he'd called in to take leave. Then eh said he didn't recall being sick or calling in sick. He then said he was trying to return home on standby, but couldn't find any available flights due to a festival. This, in turn, made him anxious, he said, and caused him to have a panic attack.
The company suspended him without pay and then later moved to fire him for fraudulently taking FMLA and then making dishonest representations. On union advice, he retired under threat of termination.
Plaintiff sued for retaliation, but both the district court and the 4th DCA agreed he hadn't established a triable issue of fact.
If you have an FMLA dispute with your company, we will help you work to reach the best possible outcome.
Contact the employment attorneys at Nassiri Law Group, practicing in Orange County, Riverside and Los Angeles. Call 949.375.4734.
Additional Resources:
Sharif v. United Airlines, Inc., Oct. 31, 2016, U.S. Court of Appeals for the Fourth Circuit
More Blog Entries:
Richardson v. Wells Fargo Bank – Bank Under Fire for Alleged Wage Theft, Oct. 23, 2016, Orange County FMLA Lawyer Blog