A number of civil rights and employment lawsuits filed over the last handful of years have accused fashion industry powerhouses of discriminating against workers on the basis of race. Among them, two employees at high-end retail shops in California say they were treated poorly by management because of their race, and that black shoppers who weren't celebrities were identified by code so that employees could monitor them more closely than other shoppers. Those cases, against Versace and Moschino, were later settled out-of-court.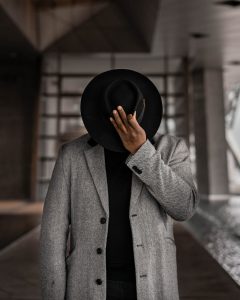 There have also been numerous recent incidents of reported racial insensitivity within the industry, including:
Backlash following the release of several Gucci products, including an "Indy full turban," a blackface jumper and a hoodie with strings tied like a noose.
An H&M "Coolest Monkey in the Jungle" advertisement featuring a black child.
Prada's release of key chain figurines that resembled the offensive "Little Sambo" children's book character of the late 19th Century. The New York City Commission on Human Rights sided with a civil rights attorney in a complaint over the figures, and the company reached a settlement and plans to begin diversity training.
Many think pieces have been published regarding rampant racism within the fashion industry. Although some companies are making an effort to diversify the models, people who work in the industry say the effort has to go beyond that to really mean something and address the racial undercurrents that are reflected in from the runway to the retailers.
In one of the California racial discrimination lawsuits, an employee accused Moschino and a regional manager of ongoing harassment based both on her status as black and a Haitian American. She alleged the manager repeatedly called her names, yelled at and berated her. The Italian company denied the claims filed under California law and raised a number of affirmative defenses, saying it took reasonable care to both prevent and promptly address claims of harassment, discrimination and retaliation. The employee in that case, the company said, did not take advantage of the corrective opportunities extended.
That case was settled quietly last year, as was the Northern California class action racial discrimination case against Versace. Neither company admitted to wrongdoing.
Filing Racial Discrimination Lawsuits in California
It is illegal in California and throughout the U.S. for an employer to discriminate or harass someone on the basis of race or ethnicity or for reporting discrimination or to retaliate against someone for reporting racial discrimination or harassment. Both the California Fair Employment and Housing Act and Title VII of the Civil Rights Act of 1964 protects workers, applicants, contractors and unpaid volunteers/interns from race-based discrimination.
Unlawful employment practices that may constitute racial discrimination can include refusing to hire someone, refusing to select a person for training, paying someone less, denying benefits or privileges of employment or firing someone.
If employees are harassed by co-workers or someone other than a supervisor, the company can be held liable for racial discrimination if the company knew about it and failed to take action to stop it. That means such incidents must be reported and documented to management.
If you have questions about whether your experience rises to the level of racial discrimination, harassment or retaliation, our Los Angeles racial discrimination attorneys can help.
Contact the employment attorneys at Nassiri Law Group, practicing in Orange County, Riverside and Los Angeles. Call 949-375-4734.
Additional Resources:
Prada just reached a settlement after its 2018 blackface controversy that'll mandate 'racial equity training' for employees — including the C-suite in Milan. But for some, that's not enough., Feb. 26, 2020, By Dominic-Madori Davis, Business Insider