Is the use of a single racial epithet enough to support a legal claim of harassment in California workplaces? Two lower courts weighing a discrimination/retaliation case said no, but the California Supreme Court will decide if that was the right call.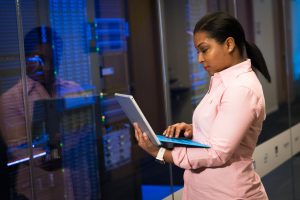 Plaintiff's employment attorneys are arguing the the highly-offensive slur, directed toward plaintiff by a co-worker, was significant enough to support claims of discrimination, harassment, retaliation and failure to prevent discrimination and retaliation under the state's Fair Employment and Housing Act.
Plaintiff worked for the San Francisco District Attorney's Office, and the slur was made by a co-worker. Plaintiff alleged this ultimately spurred retaliation by a supervisor.
FEHA, Previous Court Rulings on Racial Discrimination
As our Los Angeles racial discrimination attorneys can explain, the FEHA prohibits discrimination on the basis of race, and harassment is one form of discrimination. Courts have held that the law is violated when someone's workplace is steeped in a culture of discriminatory intimidation, ridicule and insult that is "sufficiently severe or pervasive to alter the conditions of the victim's employment and create an abusive working environment." Harassment can include verbal harassment, which encompasses slurs, derogatory comments or epithets.
To establish a case of a racially hostile work environment just on first impression (prima facie), the worker needs to show that:
He/she belonged to a protected class/
He/she was subjected to unwanted racial harassment.
The harassment was based on race.
The harassment unreasonably interfered with plaintiff's work performance.
The employer is liable for the harassment.