The explosion of the #Metoo movement has rocked the country, advancing the fight against sexual harassment farther forward than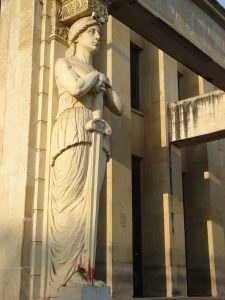 ever before. This has, of course, led to an influx of workplace sexual harassment lawsuits. But it also has caused ripple effects, including lawsuits for retaliation in the workplace, born from reporting of harassment to superiors unwilling to address issues.
Californians have been following one such case in our own State Senate. Several staffers of Sen. Tony Mendoza (D-Artesia) have been in the news recently after allegations surfaced of sexual harassment by the senator, with the former aides alleging they were fired for reporting the harassment.
Amidst investigations being conducted by an outside law firm, one of the former aides is taking formal steps by filing a discrimination complaint with the Department of Fair Employment and Housing against the California Senate, Mendoza, and two legislative officials. The complain alleges that she was retaliated against for coming forward with harassment allegations.
The filing of such a complaint would be a necessary first step in California should the former staffer decide to file a lawsuit. Whether a lawsuit will be filed in not yet decided, according to a report from The Sacramento Bee.The longtime employee at the Capitol came forward after she and two other staffers were fired in September. She alleges that the termination came only after the three complained to superiors and HR liaisons about inappropriate behavior between Mendoza and a young woman working in his office as part of a fellows program.
The Senate has pushed back, claiming such allegations surfaced only after the employees were fired, and that the terminations were in no way related. Mixed reports have surfaced as to why the staffers were dismissed. A spokesman told the Sacramento Bee at the time that the three were excellent employees, but the senator wanted to shift focus to new policy issues and needed a change in staff to do so. Mendoza and the Senate would later cite performance issues as the reason, a statement the former employees consider defamation.
Our Orange County employer retaliation attorneys are all too aware of the "he said, she said" circle one can get caught in with cases like these. It can feel discouraging and distressing if you are experiencing or witnessing workplace harassment to know that your employer might not have your back should you come forward. And it's downright frightening to face retaliation and loss of income as a result. That's why our attorneys fight so hard to protect whistleblowers and victims of sexual harassment from retaliation. Our experience and dedication can help you if you are facing such wrongdoings in your place of work.
This case will continue to be a hot button issue, particularly since more women have come forward with allegations, and Mendoza has so far rejected calls to temporarily step down from office during the investigation.
It is more important than ever that we take such allegations seriously, not only to protect victims coming forward, but also to start the important work of reconstructing workplace ethics and norms so that everyone can feel safe in the future.
Contact the employment attorneys at Nassiri Law Group, practicing in Orange County, Riverside and Los Angeles. Call 949.375.4734.
Additional Resources:
Former Aide to Tony Mendoza Files Complaint Against California Senate, Jan. 3, 2018, By Taryn Luna, The Sacramento Bee
More Blog Entries:
California Democrats Seek Internal Sexual Harassment Accountability, Jan. 5, 2018, Orange County Sexual Harassment Lawyer Blog