California wage theft has cost a construction company more than $1.7 million in fines by the state Labor Commissioner's Office. The fines stem from alleged failure to pay workers, resulting in overtime and minimum wage violations.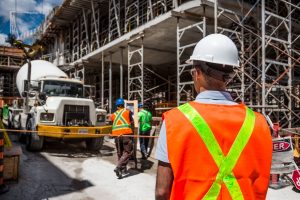 As our Los Angeles wage theft attorneys can explain, companies that steal fair wages from their workers have increasingly been the target of state regulators and labor authorities. Employees who have been victimized by wage theft do have legal recourse, and should consult with an experienced employment lawyer.
In this case, according to FOX 5 San Diego, the construction company in question reportedly failed to pay employees properly as they worked on jobs at both residential and construction projects. It's purported that 265 workers were impacted by these unfair practices.
The labor commissioner launched an investigation into alleged wage and hour violations starting three years ago, when workers first began reporting they were only being paid for 40 hours of work a week, despite consistently working overtime on mixed-use construction projects in both Los Angeles and San Diego.
The company is reportedly appealing the citations, which allocated $1.6 million in payments to the workers. The Labor Commissioner's Office will hold a hearing to determine whether the citations will be affirmed, modified or dismissed.
It should be noted that just because a company agrees to pay workers a flat rate doesn't mean they should be denied pay for overtime hours they earned. California labor laws are in place to protect workers. It's imperative that workers track their hours and how much they are paid so that they can take action against an employer that swindles them. Continue Reading ›