Nearly a dozen women are suing the Walt Disney Company for California gender discrimination, saying the corporation systemically denies fair pay to its female employees and that pay secrecy is integral to that inequality.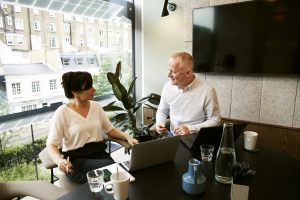 As our Los Angeles gender discrimination lawyers can explain, pay secrecy is a policy long used by employers that prohibits employee discussions about how much they earn. While silence over salaries tends to be the societal norm, it's not the law. What's more, it's been shown to perpetuate gender pay disparity against women because it deprives female employees of the information they need to demand equal pay.
According to California Labor Code section 232, employers are banned from these types of secrecy policies and cannot discipline workers on the basis of wage disclosures. It hasn't been a commonly litigated provision historically (it's been a state law since 1985), but there has been somewhat of an uptick in these sorts of claims over the last several years. California law stipulates that employers cannot require employees to refrain from disclosing wages, require employees to waive this right or take averse employment action against workers who do. Employers who violate this provision (usually in conjunction with some other type of employment discrimination claim) can be compelled to pay substantial damages, including for lost wages and benefits, emotional distress and punitive damages.
There is also the California Fair Pay Act, which goes even further to shield employees' right to discuss their own pay openly with co-workers. Beyond that, the National Labor Relations Act of 1935 prohibits employer retaliation against workers who talk wages with their co-workers.
And yet, some employers persist with policies like these. Continue Reading ›