A former professional body builder and personal trainer manager won her $11.25 million employment lawsuit after a jury agreed that she had been the target of rampant racism and sexism. While the case is out of New York City, NY, our Los Angeles employment lawyers recognize that such problems are pervasive throughout the fitness industry.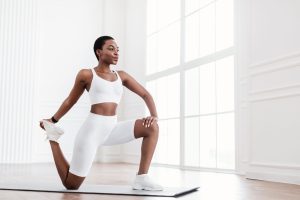 It's no secret that the racial and gender diversity in many elite health clubs becomes slimmer the higher up the ladder you go. Although harmful stereotypes of the "Black athletic archetype" are deeply rooted in the U.S., it's also given rise to the racist presumption that the only "acceptable" place for these displays is on a sports playing field. (Even then, we were well into the 20th Century before most sporting events were open to Black competitors.)
Private gyms started to gain popularity in the 1970s and 1980s – largely in the suburbs. But even if technically open to all people, those of color were underrepresented thanks to systemic redlining; they simply weren't living in the areas where the gyms were opening. We started to see some expansion of diversity with the introduction of more ethnic fitness programs, such as Zumba, Yoga, Tae Bo, and Hip Hop dancing. But those programs still skew heavily white in many areas – both in terms of membership and employment.