A woman who served as chief of police in Baldwin Park, about 20 minutes outside of Los Angeles, has been awarded $7 million in a California race and gender discrimination employment lawsuit filed five years ago. The case was among the few gender discrimination claims in California to actually go to a jury trial.
Gender Discrimination in Police Departments
Federal law prohibits harassment on the basis of a person's gender. This includes sexual harassment, of course, but also harassing a woman or making comments about females generally, as noted by the Equal Employment Opportunity Commission. Individuals of either gender can be either victim or harasser, and those involved can be supervisors, co-workers or clients/customers.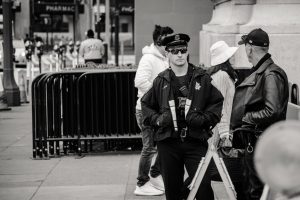 Although the law doesn't bar "simple teasing," isolated incidents of minimal seriousness and offhand comments, it's illegal when it's so severe or frequent that it creates an offensive and hostile work environment OR when the result is an adverse employment action, such as demotion or termination. Continue Reading ›