What started as a California racial discrimination wrongful termination lawsuit filed by a physician has on appeal broadened employee rights of refusal in so-called "no rehire clauses" in settlement.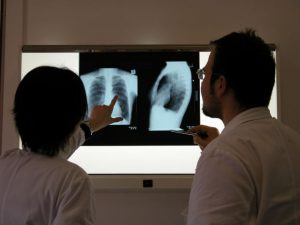 The case, Golden v. California Emergency Physicians Medicine Group, had previously been before the 9th DCA, but the appellate court weighed it once more to consider whether an employee could lawfully be ordered to sign an employment lawsuit settlement that would restrict future employment with the former employer/ defendant.
The answer is: It depends. In this case, some of the factors that came into play were the size and reach of defendant's corporation, as well as the fact that the restriction included a provision that plaintiff would be at risk for termination even if his current employer or another in the future contracted with his former employer. For instance, if his former employer – a partnership of 2,000 doctors providing services to emergency rooms and 160 other facilities in 10 states – contracted to provide, say anesthesiology services with a hospital wherein plaintiff was working, his employment would be in jeopardy. That, said the court, violated his rights as outlined in BPC Section 16600.
As Los Angeles wrongful termination attorneys can explain, this is something we may see be highly relevant in future California employment law cases against large corporate defendants, particularly for professionals in specialized fields. Continue Reading ›