"The customer is always right." That's the longtime adage, anyway. But it's dead wrong when it comes to workplace harassment. Both California and federal laws protect employees against workplace harassment by customers, as well as colleagues and supervisors.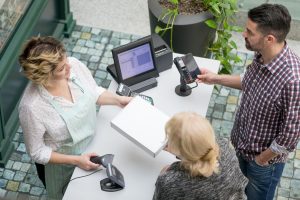 This is true whether your clients are high-level investors, bar patrons, retail shoppers, or patients.
You have the right to work in a harassment-free environment. That goes not just for sexual harassment, but harassment on the basis of any protected class – disability, age, religion, race, ethnicity, nationality, military or veteran status, gender, sexual orientation, gender identity, pregnancy or related condition, etc. In California, this right also extends to independent contractors, not just employees. A harassment-free workplace is not a privilege. It's not up for debate. It is your right.
If your employer has failed to protect you from workplace harassment by customers, you need to get on the phone with a Los Angeles employment lawyer as soon as possible. The company/employer could be held liable for failure to protect you from harassment perpetrated by non-employees, so long as there is evidence they knew or should have known about it and failed to take swift and reasonable steps to stop it.
Depending on the nature of the harassment, you might have only 180 days from the date of the last incident to initiate your complaint (if it's a federal-level complaint filed with the Equal Employment Opportunity Commission). You probably have longer for state-level claims, but these aren't "wait and see" situations. Fast action is recommended.
Laws that Protect Employees from Customer Harassment
Both federal and state laws protect against workers being subjected to a hostile work environment as a result of harassment. Continue Reading ›