In what is considered a major shift in policy that could go a long way toward discouraging gender discrimination and sexual harassment in scientific fields, the National Academy of Sciences – for the first time – has said it will eject members for violations of its code of conduct – which includes both sexual assault and sexual harassment.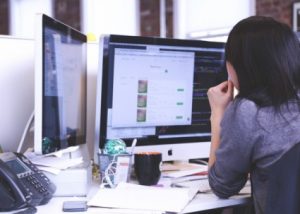 Riverside sexual harassment attorneys see this as a potentially pivotal shift, as the agency welcomes some of the world's most prominent scientists. When they are elected to positions, it is for life, and the current stance is that they can only be asked to leave, but there is no authority that can force them to depart.
This new policy will change that. Combined with another announcement from the influential leader of the U.S. National Institutes of Health that he will no longer speak on scientific panels that do not include women, this could go a long way toward ending sexism and unchecked sexual harassment within the scientific community, which has a long history of being traditionally male.
Prime speaking slots at scientific meetings and high-level conference panels that featured predominantly or only male scientists have become known as "manels."
The NAS Code of Conduct was just updated in December, and members just recently approved an amendment to the bylaws giving the organization the power to remove scientists who engage in workplace:
Sexual harassment
Bullying
Discrimination
A final vote by the full academy is expected soon. NAS president noted that while members have previously been asked to resign before and some have stepped down as a result, the agency has never before had the capability to force resignation.
Meanwhile, controversy over certain scientists/academy members has stemmed from scandal at numerous conferences, lecture halls and laboratories in recent years. Examples have included:
A renowned astronomer who resigned from the University of California Berkely following a campus investigation wherein he was found guilty of sexual harassment of students.
Columbia University in 2018 removed a respected neuroscientist from numerous posts following an internal investigation into violations of the school policy and "values." Although the investigation itself gave no insight into what happened, the school newspaper later reported the violation in question involved the school's policy on consensual sexual relationships.
Numerous studies have documented the biases among professional scientists that begin with hiring and go on to salary, start-up research funding, authorship credit and investigations to speak on conferences at prestigious panels. Many argue changes at an institutional level are necessary to address the fact that in the U.S., just 3 in 10 senior faculty positions at major research levels are held by women.
Last year, the NAS voted to mandate that any institution overseeing research projects using its funds report immediately if one of the scientists involved was found to have sexually harassed someone – colleague or student.
The problem of
gender discrimination
and sexual harassment in particular, as noted by NAS leadership, is that it isn't isolated to industries like entertainment or restaurants. Prestigious, high-brow industries and career paths aren't immune. Previous efforts to tackle the issue within the NAS haven't been successful, in part because several of its high-ranking members themselves have been accused. However, the 95 percent of membership who voted in favor of addressing this problem  through this updated  Code of Conduct, with a top member saying we felt that the organization had to "practice what we preach."
Those who have studied the issue of gender discrimination told
The New York Times
that to put the power and prestige of organizations like these behind victims of misconduct is "hugely important.'
Contact the employment attorneys at Nassiri Law Group, practicing in Orange County, Riverside and Los Angeles. Call 949.375.4734.
Additional Resources: