California law protects both transgender and pregnant workers, but rarely do employment law cases combine the two. Recently in New Jersey, a transgender man filed an employment lawsuit against Amazon alleging he was harassed and turned down for a promotion after revealing his pregnancy to his employer.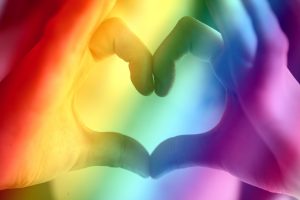 According to NBC News, the man informed his boss about the pregnancy in the summer of last year. His boss disclosed this information to other managers, and word spread throughout the facility. Soon, other warehouse workers were bullying and harassing him about using the men's bathroom. Suddenly, his work performance came under fire. He was placed on paid leave after complaining to human resources. When he returned, he learned he'd been demoted to a position of "item picker," which required him to lift heavy items on a routine basis. At that point, he told HR that the weight lifting requirements were causing him pain in his abdomen. Again, he was placed on paid leave and told to acquire a doctor's recommendation for pregnancy-related accommodations. He did so, he said, but was denied.
He was then offered a promotion at a different facility – one that would have granted him a reprieve from the people harassing him – but that was later rescinded and he was fired. His termination came the same month he was to give birth. He now alleges gender discrimination and pregnancy discrimination, and is seeking recovery of lost wages and benefits as well as coverage of legal fees and punitive damages.
Not the First Time Amazon is Accused of Pregnancy Discrimination
Though Amazon insists it's an equal opportunity employer, this is far from the first time the company has been accused of pregnancy or disability discrimination. Last year, CNET reported the company had been the defendant in at least seven lawsuits filed by pregnant warehouse workers who alleged the company refused or failed to accommodate their needs.
Some of the requests for accommodation included things like:
Longer/more frequent bathroom breaks
Fewer continuous hours on their feet
Excusal from heavy lifting requirements
Doctor's appointment accommodations
Maternity leave
In most cases – several of which were filed by workers in California – the women were fired after informing managers they were pregnant. Most of those cases were settled out-of-court.
Last year, the corporation reached a pretrial settlement agreement with a transgender woman and her husband who alleged they had suffered both harassment and violent threats while employed at a Kentucky warehouse.
State Protections for Pregnant, Transgender Workers
As our Los Angeles LGBT
employment discrimination lawyers
can explain, there are some federal protections for pregnant workers (namely, the
Pregnancy Discrimination Act
). There is also Title VII, which prohibits discrimination of workers on the basis of sex. The U.S. Supreme Court in
Bostock v. Clayton County
, GA ruled in June 2020 that firing someone because of their sexual orientation of transgender status violates Title VII.
In that matter, Justice Neil Gorsuch wrote for the majority that it would be impossible to discriminate against someone who is transgender or homosexual without also discriminating on the basis of sex.
Still, plaintiffs may prefer to seek state-level relief, as federal courts aren't known for being the most hospitable places for worker discrimination lawsuits. In fact, the Trump administration had argued in Bostock that transgender workers aren't protected under federal civil rights statutes.
New Jersey, like California, is one of nearly two dozen states that expressly bars discrimination of workers on the basis of gender identity or sexual orientation. They aren't as critical as they were prior to the Bostock decision, but they plaintiffs still rely on them – particularly because Title VII is applicable only to employers who have 15 or more employees. State-level LGBT protection laws often set the number lower. California, for example, extends protection to employees at companies with at least 5 or more employees. There is also an exception for certain types of religious employers, like churches.
Contact the employment attorneys at Nassiri Law Group, practicing in Orange County, Riverside and Los Angeles. Call 949-375-4734.
Additional Resources:
Transgender man files pregnancy discrimination suit against Amazon, Oct. 6, 2020, By Dan Avery, NBC News