The U.S. Supreme Court appeared sharply divided over the question of whether landmark civil rights law prohibiting gender discrimination on-the-job also extends to gay, lesbian and transgender workers.
Reuters reports the deciding vote could be Justice Neil Gorsuch, a conservative who has, on occasion, proven a swing vote.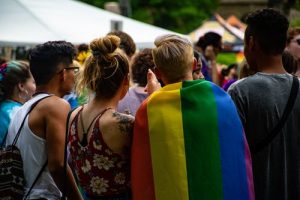 Los Angeles LGBT employment discrimination attorneys and advocates have been following the case developments closely. The high court has never before ruled on transgender rights – employment or otherwise. In order for the case to be decided in favor of the employee plaintiffs at least one conservative justice would need to join the liberal minority.
Over two hours of oral testimony, three workers (one transgender and two gay) sought to convince justices they were entitled to the same protected status as other workers discriminated against on the basis of their biological gender – a protection expressly extended under the Title VII of the Civil Rights Act of 1964. (That law also prohibits discrimination on the basis of color, race, religion and national origin.)
A few of the court's five conservative justices (nominated by Republican presidents) engaged in lines of questioning that made it clear they had doubts about the plaintiff's legal entitlement to such protections. However, Gorsuch, who was appointed by President Donald Trump, asked a series of questions that seemed to point to possible sympathy for the claims of the plaintiffs.
At one point, he commented that sex/gender as legally defined could be a contributing factor for a person being fired on the basis of their sexual orientation. "… Isn't sex also at play here? And isn't that enough?" He added how sex – as in biological gender – had nothing to do with the case.
But it might be best not to read too much hope into those questions, given that Gorsuch also later said it's possible the court may be overstepping its role to issue a ruling favoring LGBT workers, rather than allow Congress to legislate on it. He noted that ruling in favor of the plaintiffs could result in "massive social upheaval," citing the merits of "judicial modesty." This also seemed to be the position of Justice Samuel Alito, who said that to do so would be rewriting the law.
This argument was addressed by Justice Sonia Sotomayor, who questioned at what point courts should continue to allow unfair employment discrimination.
Chief Justice John Roberts commented with concern that certain religious employers might face enhanced liability if workplace protections were extended to LGBT workers under Title VII.
The court's newest member, Justice Brett Kavanaugh, another Trump appointee, asked few questions and neither did Justice Clarence Thomas.
It was the position of Trump administration lawyers that Title VII doesn't offer protections on the basis of either sexual orientation or gender identity. This is the opposite of the Obama administration, though such a case was not before the U.S. Supreme Court for it to argue.
California law, on the other hand, does offer anti-discrimination protections to LGBT employees, one of the few states to do so.
The U.S. Supreme Court's ruling is expected sometime in June 2020.
Contact the employment attorneys at Nassiri Law Group, practicing in Orange County, Riverside and Los Angeles. Call 949-375-4734.
Additional Resources:
U.S. Supreme Court divided on LGBT employment protection; Gorsuch could be key, Oct. 8, 2019, By Lawrence Hurley, Reuters