For allegedly conspiring with other studios to "fix" the wages of workers to an artificially low rate, the DreamWorks animation company has agreed to pay $50 million.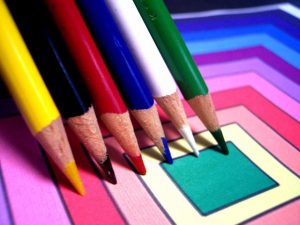 DreamWorks filed a motion for a preliminary settlement in U.S. District Court, which if accepted would be the largest sum to date in a case that raises issues about the employment practices of all Hollywood animation studios.
The proposed settlement considered two others approved earlier this year involving Sony Pictures and Blue Sky Studios (owned by Twentieth Century Fox), which each agreed to pay visual effects producers and animators a combined $19 million for similar allegations of wage-fixing. These agreements stem from a class action lawsuit filed two years ago by a senior character effects artists for DreamWorks as well as a clothes and hair technical director for Sony. More plaintiffs later joined the action, alleging the animation studios conspired together to fix the wages and keep career opportunities stagnant for animators, software engineers, digital artists and other workers with technical expertise. Others named in the lawsuit include Lucasfilm, Pixar, ImageMovers Digital and Disney. 
Defendants had fought vigorously against the class certification. However, once that was denied, the studios started settling.
The case is similar to the class action wage lawsuits filed against Google, Apple and others six years ago, in which plaintiffs claimed the top brass at the companies entered into a "gentleman's agreement" that effectively squelched competition and companion wage-setting by agreeing not to poach employees from one another. This practice allows companies to keep its best and brightest, but it also allows them to pay them a lot less and strips those workers of competitive wages and keeps them trapped. Lucasfilm and Pixar were defendants in that case too, and ultimately settled for $9 million. Google, Apple, Adobe and Intel agreed to pay 64,000 employees a collective $415 million, though they continued to deny they violated antitrust laws.
Now, the studios are accused of engaging in much the same kind of practice, in which they sought to undercut artists and deny them millions of dollars in wages and benefits, which defendants instead put toward their own bottom lines. Ed Catmull, the president of Pixar and Disney Animation, was reportedly known by many to be a "decent" businessman. But an investigation by the U.S. Justice Department into alleged violations of the Sherman Act revealed he'd reportedly been working against the interests of his workers for years, depriving thousands of them of job opportunities and potential wages.
DreamWorks was recently purchased by NBCUniversal. This settlement will bring the total amount paid for these wrongful acts at $69 million (though each of the companies continue to deny any wrongdoing).
Wage-fixing cases are somewhat rare, but the practice isn't all that uncommon – and it isn't limited to big tech companies, either. Large companies are constantly seeking ways to keep down costs – and one of the biggest overhead costs is labor. Such lawsuits are complex and usually involve class action.
For example, in 2001, more than a dozen offshore drilling companies in Texas agreed to pay $75 million to settle a wage-fixing lawsuit denying some 60,000 workers wages and benefits over the course of 30 years. In Michigan last year, eight hospitals agreed to pay $90 million to settle wage-fixing claims filed by registered nurses who allege the hospitals worked to suppress their wages over the course of four years.
Contact the employment attorneys at Nassiri Law Group, practicing in Orange County, Riverside and Los Angeles. Call 949.375.4734.
Additional Resources:
Dreamworks Offers $50 Million Settlement in Animation Wage-Theft Lawsuit, Oct. 18, 2016, By Brian Gabriel, Cartoonbrew.com
More Blog Entries:
Court: California Doesn't Require Companies to List PTO on Regular Paychecks, Nov. 17, 2016, L.A. Wage and Hour Lawyer Blog