Amazon is working to shift its logistics duties away from parcel services like UPS and FedEx and more toward trucking company contractors. But now, the e-commerce company is facing legal challenges from those truck drivers who allege in their wage lawsuit that Amazon is a joint employer because of the level of control Amazon has over these workers.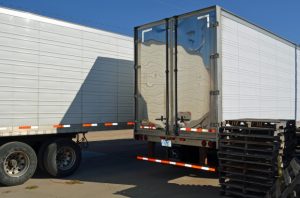 We saw this same legal reasoning in a recent California federal lawsuit against McDonald's Corp., which agreed to pay a franchisee's workers $3.75 million to settle a wage-and-hour class action lawsuit filed by workers who alleged the company had joint employer status because it controlled so many elements of the job. Meanwhile, McDonald's has another case pending before the National Labor Relations Board (NLRB), which is considering allegations of unfair labor practices as the joint employer of workers at franchise locations.
As the U.S. Department of Labor has laid out, joint employment exists when a worker is employed by two or more employers, such that the employers are responsible – individually and jointly – to comply with laws ensuring worker rights. Determining whether a company is a joint employer can be a complex process, and it involves an analysis of issues like:
Does the other employer supervise, control or direct the work?
Do employers share supervisory authority over workers?
Do employers treat employees as a pool of workers available to both?
Do they share customers or clients?
Is the employee's work integral to the other employee's business?
Are employer operations intermingled?
It basically all comes down to the level of control the employer asserts over the worker, and that can be very fact-specific per industry and per company.
It's an important distinction in employment litigation because it can affect whether a larger company is responsible to ensure workers are treated fairly. For a long time, it was fairly difficult for workers to establish joint employer status. However, the NLRB has been loosening the joint employment rules, which means more workers have the ability to pursue more benefits and negotiate terms and conditions of employment with a (usually) larger employer.
A lot of the focus right now is on the franchise model. There is a potential that these workers could begin to unionize. Additionally, larger employers may be subject to additional laws and regulations per the Equal Employment Opportunity Commission or the DOL.
In the Amazon class action lawsuit, two former delivery truck drivers are alleging that Amazon as a joint employer and thus jointly liable for the failure to pay overtime they were allegedly owed under state and federal law. The two have named two sister companies – commercial carriers – as well as Amazon as defendants in the claim filed on behalf of themselves and other similarly situated drivers.
The overtime lawsuit alleges Amazon had a great deal of control over drivers' work, including:
Amazon staffers were trained and supervised the drivers;
Drivers reported to Amazon's warehouse every day, where staffers from Amazon would give them instructions and deliveries;
Drivers operated trucks and wore uniforms with the Amazon logo;
Drivers' performance was tracked and supervised by both the trucking carriers and Amazon;
Amazon played a role in discipline and evaluation of drivers.
Companies that are not joint employers generally do not have any say over the day-to-day tasks of the employees, the hiring/ termination process or training.
Contact the employment attorneys at Nassiri Law Group, practicing in Orange County, Riverside and Los Angeles. Call 949.375.4734.
Additional Resources:
Who's the boss? Amazon contractors sue to find out, Nov. 3, 2016, By Josh Eidelson, Chicago Tribune
More Blog Entries:
Gender Pay Inequality Lawsuit Filed by Top Employment Hearing Officer, July 27, 2016, Orange County Overtime Lawyer