In recent years, Disney World in Florida has been the subject of half a dozen similar lawsuits of discrimination on the basis of race, religion and national origin involving some of its 1,000 security workers.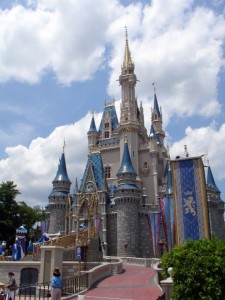 So far, none of the cases has succeeded. A jury ruled against one plaintiff whose case went to trial, and three others were dismissed voluntarily by the plaintiff for either personal or financial reasons. But those who study employment law as well as those who practice it – both in Florida and here in California (home to Disneyland in Anaheim) recognize that six lawsuits over the course of three years – all by security guards and all for the same general reasons – alerts to a red flag of potentially a more serious problem.
Federal anti-discrimination laws, which are enforced by the EEOC, bar discrimination on the basis of race, religion, color, gender, age or pregnancy. Illegal discrimination would include negative action on these grounds in the course of:
Hiring/firing
Pay
Assignment
Classification
Transfer
Promotion
Layoff
Recall
Job advertisements/recruiting
Testing
Use of company facilities
Fringe benefits
Retirement plans
Disability leave
Any other form of employment
The popular theme park has denied the workers' allegations, asserting the company has a rigorous process in place to review any alleged issues and it has found no wrongdoing in its internal analysis. A spokeswoman called the discrimination lawsuits "baseless."
Still, each case also mentions the names of several other workers of similar race or national origin whom they claim were treated differently.
One case that is slated for a trial soon was brought by a black Haitian woman who works as a security guard. In her complaint, she alleges that while working as a security guard, she applied for a job as an emergency coordinator. However, she says, the job was instead given to a white mane who had less education and far less experience.
After she filed a complaint to the EEOC about being passed over for the promotion, she alleges she was subjected to intense, on-the-job scrutiny and even received a written reprimand. In her own words, "Everything turned upside down."
Another lawsuit that is pending is from a plain-clothes operative fired two years ago for his use of electronic devices on-the-job. But he says this was an unfair application of the rules. He was using his phone to call his wife to check on their sick child. Meanwhile, other white staffers often did the same and were never called out for it, let alone fired.
To bolster his accusations of a racist atmosphere, he noted that Arabic patrons in the park were watched more closely than those of other races. They were searched more thoroughly when he entered the park. He also says there were instructions from top brass to mare carefully watch black patrons, as they allegedly committed more retail thefts than patrons of other races.
Some of the complaints filed involve long-time employees. Another involved a foreign-born black woman who said the work environment was racially insensitive and she faced constant harassment. She cited an incident wherein, after her brother died, she sought leave to attend his funeral and was required to bring in his death certificate – something her white co-workers never had to do to prove a death in the family. Another worker alleged racial slurs by managers were common.
Contact the employment attorneys at Nassiri Law Group, practicing in Orange County, Riverside and Los Angeles. Call 949.375.4734.
Additional Resources:
Disney hit by security-worker lawsuits, July 12, 2015, By Sandra Pedicini, The Orlando Sentinel
More Blog Entries:
Denial of Same-Sex Spousal Benefits Sparks Lawsuit Against Chain, Aug. 2, 2015, Orange County Employment Attorney Blog