Many companies have employment policies in place to help separate people's personal lives from the workplace. Limiting personal calls, restricting social media use on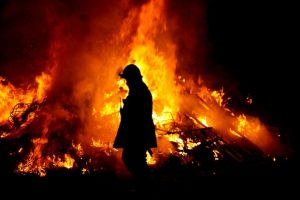 company computers, forbidding offensive materials from being displayed in work spaces and not allowing company resources to be used for personal gain or to spread personal messages — all of these are common practices. It is permissible and necessary for offices to limit such activities to keep workers focused, reduce wasteful spending, and prevent a hostile work environment.
However, problems can arise when managers selectively choose who can and cannot engage in such activities, with only certain people being punished. At best, a company can cause resentment among employees by singling out individuals for actions that are also being committed by others. At worst, they could find themselves in court for violating the First Amendment.
This is in line with the perspective of the Washington Supreme Court, where justices recently filed an opinion in the case against the fire department in eastern Washington. The court determined that a former fire captain, who was terminated after sending religious messages using a company forum, was denied his First Amendment rights to free speech and can sue for damages.Before that, plaintiff's dismissal was reviewed by the fire department's Civil Service Commission, the Spokane County Superior Court, and the Washington Court of Appeals, all of whom came to the same conclusion that the termination was valid and should be upheld, according to a report from The Spokesman-Review. The department had a policy in place that the email system could only be used for businesses purposes. The department said plaintiff had clearly violated that rule with messages sent to a Christian firefighters fellowship group. Leaders in the department said they had warned plaintiff about these messages multiple times before he was fired.
But our Los Angeles employment attorneys know it's not always as clear cut as that. While a department simply having a rule restricting company communication tools to be used for only business is not automatically a First Amendment violation, selective enforcement of the rule can be. In this case, the enforcement seems particularly pointed as plaintiff was sharing religious materials. Meanwhile other staffers were reportedly using company communication resources to discuss personal business, tickets available for events, health and wellness newsletters, and other non-business interactions, yet did not face the same punishment. We applaud the Supreme Court for digging beyond the surface level rule and recognizing the rights of employees to be treated fairly and justly.
Now thanks to the Supreme Court ruling, it will be up to the fire department to produce evidence that plaintiff would have still been fired regardless of the communications. If it is determined in trial that the termination was not justified, the department could owe damages to plaintiff.
If you are in the Los Angeles area and find yourself in a similar situation, our experienced team of employment attorneys can help you determine your rights and whether you have a case. We will fight company policies and practices that fly in the face of the law and put your interests first.
Contact the employment attorneys at Nassiri Law Group, practicing in Orange County, Riverside and Los Angeles. Call 949.375.4734.
Additional Resources:
Spokane Valley Fire Captain Terminated for Religious Messages Can Sue, State Supreme Court Finds, Jan. 26. 2018, By Ryan Collingwood, The Spokesman-Review
Sprague v. Spokane Valley Fire Department, et al., Jan. 25, 2018, Washington Supreme Court
More Blog Entries:
Fired Google Engineer Raises Issues of Free Speech in the Workplace, Sept. 14, 2017, Los Angeles Employment Attorneys Blog