In a surprise move, the National Labor Relations Board reversed its own recent stance on the "joint employer rule" that determines the standard for unions and workers to hold companies accountable for the actions of contractors and franchisees. The Obama-era joint employer rule made it easier for workers and unions. A December 2017 decision by the labor board under Trump reversed that. But late last month, the board has ruled that a conflict of interest nullifies the December ruling – meaning workers will once again have an easier time holding employers accountable (for now).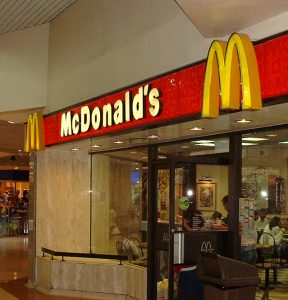 The board determined one of the members had a conflict of interest. The December ruling had indicated franchisors could only be considered a "joint employer" to a franchisee when there is evidence the franchisor exercised direct control over workers. It was an about-face from the 2015 ruling that empowered workers to pursue claim against or seek collective bargaining with major corporations that may not actually sign their paychecks. It's not necessary to show direct control under this standard.
Major franchise owners, like McDonald's, have a lot at stake in this decision. These companies prefer to insulate themselves from responsibility once a franchisee takes over by limiting their own liability for a franchisee's alleged labor law violations.