When it comes to employment discrimination in California, we tend to presume that the complainants facing unfair treatment are those in the social minority group or otherwise at a systemic disadvantage. And they usually are: Black, Indigenous, and People of Color, women, religious minorities, members of the LGBTQ community, those with darker skin, those born outside of the United States, those who are pregnant, those with disabilities, etc.  These are the individuals most commonly adversely impacted by personal biases and systemic inequalities that bleed into the workplace.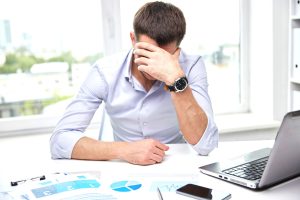 That said: State and federal anti-discrimination laws generally do not limit these protections solely to minority groups. For example, Title VII of the Civil Rights Act of 1964 states it's an unlawful employment practice for employers to discriminate against employees on the basis of race, color, religion, sex, or national origin. Nowhere does it mention that certain races or religions or genders are the only ones covered by the law.
In other words, as our Los Angeles employment lawyers can explain, it is entirely possible for a White, Christian, heterosexual, young male born in the U.S. to be a plaintiff in an employment discrimination lawsuit. The key question is going to be: Was the worker treated unfairly on the basis of any of those characteristics? 
This is the assertion being made in a federal employment discrimination and retaliation lawsuit filed by a White, male tech firm supervisor. The lawsuit is filed in New York, but the company headquarters is in California. According to Bloomberg Law, he alleges he was was subject to racial discrimination and sexual harassment (a form of gender discrimination) by his boss, an Asian woman, who then retaliated against him when he refused to engage with her and later filed a complaint.
According to his lawsuit, he started working for the company in 2007. Over the next 12 years, he excelled in his role, received nothing but positive performance reviews, was promoted numerous times, and won several management awards.
But in 2019, he alleges he was the target of sexual harassment that began at a company dinner for upper management at a local restaurant. He said another supervisor allegedly touched him and made comments about his physique. She also commented on the fact that he was married to an Asian woman (with whom he has 7 children), and she went on to disparage his marriage. He reported the incident to human resources, but the company did not initiate an investigation. An HR representative for the company told him that while such a complaint would likely be escalated if the roles were reversed, this one was unlikely to go anywhere.
Another incident reportedly occurred at another management team event when his boss allegedly made a drunken pass at him, which he rebuffed. When he made another complaint to HR, nothing was reportedly done.
Subsequently, she complained to HR that he was committing microaggressions against her because of her race. An HR manager reportedly told plaintiff that the supervisor was "being petty," and made note of the fact that these complaints were aware of her inappropriate behavior and his rejection of her advances. Yet she was not penalized.
After this, he alleges she encouraged another employee to complain to HR that he was not fostering inclusivity. He alleges he was then accused of having "too many white guys" on his team, and was strongly encouraged to fire a male employee, replace him with a female applicant, and only hire women for any new positions. A short time after, he was terminated – reportedly for failing to be inclusive.
He is now seeking compensation for past and future economic losses, emotional distress, punitive damages, and attorneys' fees.
If you have faced adverse employment action on the basis of a protected status position (or perceived position or proximity to another in that position), you may have grounds to pursue an employment lawsuit. We can help.
Contact the employment attorneys at Nassiri Law Group, practicing in Newport Beach, Riverside and Los Angeles. Call 714-937-2020.
Additional Resources:
White Male Google Ex-Executive Files Job Bias, Harassment Suit, Dec. 1, 2022, By Patrick Dorrian, Bloomberg Law