A worker alleging his employer violated federal civil rights law by retaliating against him for filing a racial discrimination complaint will get another shot at taking his claim to court.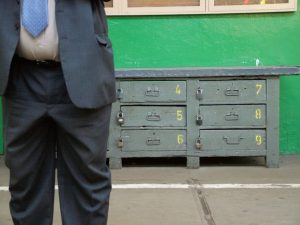 The U.S. Court of Appeals for the Fifth Circuit reversed a trial court's dismissal of his original complaint.
According to court records, plaintiff is an African American man who first started working for the company, a machinery manufacturing firm based in Texas, in 1991. He started his job as a "helper," but was eventually promoted to machinist. During his tenure at the company, he was laid off three times due to staff reductions, but each time was hired back. Eventually, he racked up a full decade of seniority. By all accounts, he performed his job in a manner his employer deemed satisfactory, he regularly received raises on merit and he'd never been disciplined – until May 2009, when he was 55-years-old. 
Plaintiff's direct supervisor was a 31-year-old white man. He instructed plaintiff he could not take breaks while a machine in question was running certain operations. In giving this directive, however, the supervisor called the plaintiff, "boy," a known racial slur used toward African Americans. Plaintiff immediately asked for the presence of a union steward. None was able to come at that time, so the supervisor asked plaintiff to continue working the machine process so they could finish the job.
Plaintiff soon thereafter contacted the human resources department and left a voice mail for the manager of that office, notifying them that his supervisor's angry use of the term "boy" toward him amounted to racial harassment.
An investigation was launched. The supervisor told human resources investigators that while he did use the word, "boy," he didn't mean it in a racially derogatory sense. Rather, he intended it as an exclamation.
Approximately one month after that incident, one of plaintiff's white co-workers went to the supervisor's supervisor to say he did not like the fact that plaintiff had complained about the incident and that plaintiff had been making statements that he would get the direct supervisor fired. The co-worker also in that meeting reportedly revealed plaintiff had been selling pornographic DVDs out of his lunch box to other workers. The supervisor then devised something of a "sting," wherein he asked that worker to buy a DVD from plaintiff (even though the worker said he never had before and did not want to). The supervisor reportedly told the worker, "You scratch my back, I'll scratch yours."
The co-worker bought a DVD from plaintiff, but it was blank. The supervisor instructed the worker to try again. The second DVD was not blank and appeared to be pornographic.
Soon thereafter, plaintiff was called into an office with a union representative, his director supervisor, the higher-ranking supervisor and a human resources representative. There, he was asked about the DVDs. He did not admit or deny engagement in such activity, but said he was unaware "trading" was against company policy and asked why the issue was coming up now. A search of his locker indicated five DVDs, but plaintiff insisted they weren't his, citing the broken lock into which anyone could gain access. While he initially agreed to allow supervisors to search his car, he said he had to leave to tend to his sick wife before they could do so.
Plaintiff was terminated.
He later sued for retaliation of filing a racial complaint. A magistrate judge found that while the higher-up supervisor and co-worker took actions not simply for disciplinary purposes but in retaliation for engaging in protected activity, the termination was still justified because he lied to investigators.
Plaintiff appealed. He argued the district court was wrong to find the magistrate judge didn't violate the anti-retaliation provisions of Title VII.
The Fifth Circuit reversed. Justices ruled that plaintiff is entitled to relief because he was able to prove his supervisors were motivated by retaliation to take acts that caused an adverse employment action, and those acts were the but-for cause of his firing. The case was remanded for trial.
Contact the employment attorneys at Nassiri Law Group, practicing in Orange County, Riverside and Los Angeles. Call 949.375.4734.
Additional Resources:
Fisher v. Lufkin Industries, Feb. 10, 2017, U.S. Court of Appeals for the Fifth Circuit
More Blog Entries:
Boss Comment on FMLA Leave Supports Discrimination Claim, Feb. 10, 2017, California Racial Discrimination Lawyer Blog