A judge in California has ruled on an employment lawsuit, ruling in favor of the airline in finding out-of-state workers with limited attendance in the state aren't entitled to protections under California's wage-and-hour laws.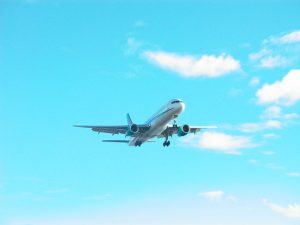 The class action litigation, to which four flight attendants had been a party to, alleged their airline employer had violated California's Labor Code. They argued that because they were frequently stationed in the state and because state law governs their scheduled work for that pay period, they should be entitled to the benefits that come with that.
However, the judge favored the employer, finding the workers were hardly ever in California, which meant they weren't eligible for California's legal workplace protections – specifically, the wage and hour laws. Further, the fact that the airline is not headquartered in the state bolstered the defense. 
Some legal analysts have opined that a ruling in plaintiff's favor would have resulted in a great deal of confusion. Plaintiffs had asserted that anytime the flight attendant crew flew in or out of an airport in the state, that state's wage-and-hour laws applied – even if they were non-residents whose work was mostly out-of-state. If that were the case, some said, it would mean wages, hours and other employment terms would have to be altered every time a crew flew into a new state.
But the test of whether California law applies involves numerous factors, including:
A company is headquartered in the state.
Amount of time employees spend working in the state.
Whether plaintiffs live in the state.
The judge noted that plaintiffs named spent a maximum of 14 percent of their working hours in the state. Most of their work time was spent in federal airspace, which was subject to federal regulations, not state law.
Further, the judge decided plaintiffs had wrongly interpreted the 2011 decision by the California Supreme Court in Sullivan v. Oracle Corp., wherein it was decided that work performed in California would be subject to state labor laws. The judge noted was that Sullivan was a decision that applied only to overtime pay, and the non-resident plaintiffs in that case sought overtime pay for full days and weeks that were worked solely in this state. Meanwhile, plaintiffs' application of the Sullivan ruling was too broad, the judge held.
The judge cited another case, Bernstein v. Virgin America Inc., in which the same district court found that California state labor laws did apply because:
Flight attendants lived in California;
The company was headquartered in the state;
The employees worked entire days going between in-state airports;
The company received state subsidies to train its workers in-state.
Ninety percent of departing flights took off in California.
Meanwhile, these same factors applied to this California wage-and-hour lawsuit simply didn't stand up, the judge held.
In another bit of case law, Ward v. United Airlines Inc., a district judge ruled that California wage law didn't apply to any pilots who worked primarily out-of-state, even if they were residents of California.
Attorneys for plaintiffs said he planned to appeal the ruling, as he and plaintiffs respectfully disagree with the reasoning given by the court.
Contact the employment attorneys at Nassiri Law Group, practicing in Orange County, Riverside and Los Angeles. Call 949.375.4734.
Additional Resources:
Judge rules in Delta's favor in class action over flight attendants' wages, Feb. 5, 2017, By Shanice Harris, Legal Newsline
More Blog Entries:
Pudzer, Trump's Pick for Labor Secretary, Derided California's Employment Laws, Feb. 7, 2017, Orange County Wage and Hour Lawyer