When it comes to employment discrimination, there is rarely a single incident by one person that can be pointed to as proof positive evidence of wrongdoing. More often than not, discriminatory actions are the result of a workplace culture where microaggressions, snarky comments or bigoted attitudes are excused – if not encouraged – time and again. This is also why there so often is more than one victim, even if they are affected in different ways.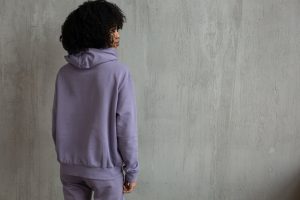 Recently, the former "head coach" of a Nike store in Santa Monica accused of racially profiling Black shoppers is now also accused of harassing and discriminating against the store's Black employees. That's according to a Los Angeles employment discrimination lawsuit filed last month.
According to the filing, as published by Bloomberg Law, two former employees at the Southern California store say that Nike and its former store manager are legally liable for racial discrimination, harassment, retaliation and more. They say the manager created a work environment that was not only pervasively hostile, but abusive. Many employees of color felt they had no choice but to resign. Most of those employees who quit were soon after replaced with White female workers.
Plaintiffs, both people of color who were managers at the store, say they were passed over for numerous promotions that were instead given to less qualified White employees. Furthermore, the manager in question was reported to have routinely undermined and disparaged employees who were Latino and Black.
The manager was ultimately fired for a well-publicized incident in which she followed a Black family out of the store and wrongly accused them of stealing. Local police got involved. She accused a woman and her young son of stealing a basketball. It was later determined they had paid for the basketball earlier in the day (and provided a receipt), went to the beach and then returned to the store to shop for more Nike products. Those customers ended up suing both her and the company.
One of the plaintiffs in the most recent case said he'd worked with nearly a dozen supervisors over more than 20 years with the store, and got along with all of them – until defendant "head coach" was put in charge.
One plaintiff, who worked there for seven years and also rose through the ranks to manager, reported possible labor law violations, pointing out that she was chosen for a "special" position that made her responsible for training hundreds of workers at eight different stores – work for which she was not paid or reimbursed expenses. When the supervisor in question took over, plaintiff said her commitment and loyalty to the company was questioned and criticized, as was her performance (never before an issue), social media and outside relationships.
Both plaintiffs said they were effectively forced out of their positions due to the hostile work environment. They allege violations of the California Fair Employment and Housing Act, California Labor Code, wrongful constructive termination, negligent supervision and the California Business and Professions Code. They're both each seeking reinstatement, as well as compensatory damages, restitution, back pay and injunctive relief to prevent the corporation from allowing this kind of discrimination to fester again in the future.
The company did respond to a request for comment from Bloomberg Law.
If you believe you have been the victim of racial discrimination at work, our Los Angeles employment discrimination attorneys can evaluate your claim, help determine the viability of your case and advise you on the next steps in the process. Initial consultations are free.
Contact the employment attorneys at Nassiri Law Group, practicing in Orange County, Riverside and Los Angeles. Call 714-937-2020.
Additional Resources:
Nike 'Shopping While Black' Store Now Faces Worker Bias Suit, April 8, 2021, By Maeve Allsup, Bloomberg Law