California taxpayers are on the hook for more than $2 million after supervisors at the state's Employment Development Department failed to reasonably accommodate a worker with disabilities and then allegedly retaliated against her.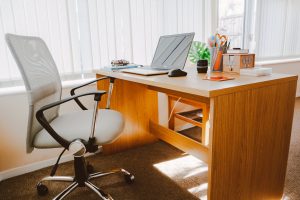 As our Los Angeles employment disability discrimination lawyers can explain, reasonable accommodations for disabled workers are required under the California Fair Employment and Housing Act. Employers with more than five workers must provide these accommodations for people to apply for and perform the essential functions of a job, unless doing so would cause the company undue hardship. A reasonable accommodation could be alternative duties, medical leave, altering work schedules, moving one's work area or providing electrical or mechanical aids – or a special office chair.
It's illegal in California for an employer to forego engaging in a good faith, timely and interactive process when it comes to reasonable accommodations. The whole point of the law, of course, is to remove the kinds of barriers that would prevent someone from performing a job they could otherwise do with some accommodations.
That brings us to the case against the EDD, as reported by The Sacramento Bee. Plaintiff was recruited to work at the EDD as an office assistant in San Francisco more than a decade ago as part of a special program intended to diversify the workforce and create opportunities for those with disabilities. A year after she started, she underwent a surgery to her back that caused her considerable pain. Her physician wrote a note to her bosses at the state office, recommending the purchase of a chair so she could do her job without significant pain. Plaintiff provided her employer with a special model that was $1,200.
Her bosses denied her, instead offering several cheaper alternatives. But those models left her still feeling considerable pain and unable to get through the work day. Eventually, she took medical leave. Eventually, the EDD bosses agreed to buy her the $1,200 chair, which allowed her to work four hours daily.
But it didn't end there. Because of her condition, she required frequent restroom breaks. She asked to be taken off switchboard duty and instead be responsible for other work that was physically closer to the bathroom. Initially, this request was granted. However, plaintiff had filed a complaint with the Equal Employment Opportunity Commission (EEOC) alleging that delaying the purchase of the office chair was a form of discrimination. An investigator for the EEOC arrived at the EDD to follow up on those complaints. Soon thereafter, she was moved back to the switchboard duties, further from the restroom, in a move she says was clearly retaliation.
Plaintiff said she cried daily, worried she would have an accident because she couldn't make it to the restroom in time. Eventually, that's exactly what happened. She was humiliated, but said her bosses still wouldn't take her off switchboard duty. She coped by refraining from eating or drinking at work to avoid another accident. She lost 50 pounds.
The EEOC ruled in her favor on the original complaint in 2013. She took another medical leave due to her back pain soon after, returning sporadically until 2016, when her supervisor denied her request for medical leave extension.
Plaintiff says she has since found a new job that makes her happy with an employer who readily agreed to grant her accommodations. Now, she's been awarded $2.1 million from the state for retaliation.
Workers who are disabled are entitled to reasonable accommodations and employers that retaliate against workers for asking for it or complaining of denial can be held accountable for such actions.
Contact the employment attorneys at Nassiri Law Group, practicing in Orange County, Riverside and Los Angeles. Call 714-937-2020.
Additional Resources:
She needed a comfortable chair. The California EDD's incompetence made her a millionaire, March 31, 2021, Editorial, Sacramento Bee