The Pennsylvania Attorney General's office has agreed to pay $150,000 to settle the wrongful termination claim from an ex-employee who claimed whistleblower status after he asserted he was improperly fired and then defamed for recommending a top lieutenant be fired for reported sexual harassment.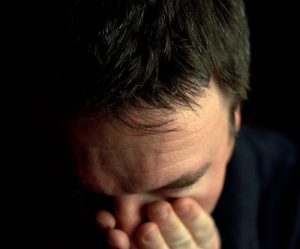 Instead, Attorney General Kathleen Kane promoted the alleged harasser and fired the person who recommended his termination.
Now, this settlement brings the total amount paid out by Kane's office to current and former employees for employment lawsuits to more than $586,000. There are also numerous employment lawsuits still pending for claims like slander, retaliation and wrongful termination. 
In this case, the seven-page settlement details the payout offer to the former human resources analyst, which will include more than $72,000 for lost wages during the time between when he was fired and when he landed another job with the state's department of human resources. On top of that, the attorney general's office (and more to the point, taxpayers), will pay an additional $60,000 to cover his legal fees. A total of $4,500 will be repaid to taxpayers for the unemployment payments he received during that year when he had no job.
Despite this payment, neither Kane nor her office will concede to wrongdoing or fault in the case, which was filed in federal court in December. Also as part of the settlement, plaintiff will not be allowed to reapply for a job at the agency until next February, two weeks after Kane's first term is finished.
Kane couldn't personally approve the settlement because, as The Morning Call reported, the Pennsylvania Supreme Court suspended her license to practice law indefinitely after last year she was charged with perjury for lying under oath about leaking grand jury records in an effort to discredit those who were critical of her tenure. Therefore, her first deputy was the one who formally approved the wrongful termination lawsuit settlement.
That first deputy said the case was settled out of financial prudence, saying that taking such a case to court would be lengthy and costly. Kane's office has spent more than $100,000 on legal fees just since the start of her term.
Plaintiff in this latest case alleged he was fired wrongly for recommending Kane's chief of staff, who allegedly engaged in a pattern of sexual harassment against a number of employees, violating both state and federal statutes and the rights of those workers. Soon after, plaintiff was accused of leaking e-mails and was fired the very next day "for cause."
That chief of staff is still working for Kane's office, though he is now facing a slew of sexual harassment claims brought on behalf of the alleged victims by the Equal Employment Opportunity Commission (EEOC).
As it now stands, Kane is facing five other employee lawsuits. She is scheduled to go on trial for the perjury charges this month. She is still fighting for a pre-trial ruling that would dismiss those charges, but the court hasn't ruled on those yet.
Although the presence of other employee claims does not necessarily have an impact one way or another, multiple claims such as those presented here may be evidence of a pattern. Your employment attorney may take note.
Contact the employment attorneys at Nassiri Law Group, practicing in Orange County, Riverside and Los Angeles. Call 949.375.4734.
Additional Resources:
Kathleen Kane's office pays $150K to settle ex-employee's whistleblower lawsuit, Aug. 2, 2016, By Steve Esack, The Morning Call
More Blog Entries:
Employment Lawsuit: Illegal Firing for Refusal to be Scientologist, May 3, 2016, Orange County Wrongful Termination Lawyer Blog