Many workers in this digital age are familiar with the pings and rings of their smartphones, alerting them to work-related issues after work hours. Most assume it's simply a part of the job, and few file for overtime compensation related to these expected duties.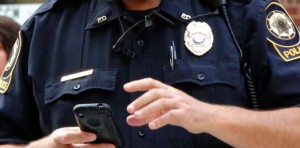 But that may change, depending on the potential precedent set by a case slated for bench trial this month. Allen v. Chicago, before the U.S. District Court in the Northern District of Illinois, Eastern Division, is one of the first of its kind to proceed to the trial phase. That's because most similar cases are settled out-of-court before going to trial.
This class action employment lawsuit was filed by a police sergeant on behalf of himself and other similarly situated individuals who worked at the Chicago Police Department.
Specifically, he alleges the city intentionally violated the Fair Labor Standards Act (FLSA), codified in 29 U.S.C. 201, by not paying overtime compensation when they performed duties on their smartphones outside normal working hours. He asserts the department required employees to be on call 24 hours a day, seven days a week, in order to:
Access and respond to work-related e-mails
Access and respond to work-related text messages
Access and respond to work-related phone calls and voice mails
All of this was done regardless of the employees' location. This plaintiff in particular recalls responding to calls during Thanksgiving dinner, on weekends, while on vacation, late at night and during his children's sports activities.
While the sergeant said he viewed it as simply part of the job, it wasn't something for which he was ever paid. He estimates that on any given week, he would put in 12 hours of work off-the-clock by responding to these communications.
Such connectedness has become an expectation in many workplace environments, but many employers don't pay their workers for this time. It has been the source of numerous overtime lawsuits too, and some believe this is likely to increase if the Obama administration is successful in passing a measure that would significantly increase the number of salaried workers who are eligible for overtime pay.
Currently, salaried workers who make more than $23,660 are exempt from overtime pay requirements. The proposal from the U.S. Labor Department would increase that threshold to $50,440, meaning an additional 5 million workers who are right now exempt from receiving overtime would be eligible. That would exclude some workers, however, such as outside sales representatives, certain hourly computer scientists and teachers.
All of this means companies are going to have to establish some clear policies regarding out-of-office communication on smartphones when they are not working. Some may require specific, daily authorization by a supervisor, based on the position and the necessity to stay in touch. Those companies that fail in this regard could find they are increasingly a target for overtime litigation.
There is also likely to be a need for additional training. If workers are punished for not responding to after-work calls, texts or e-mails – because they've been told not to do so – that could be an issue as well.
For its part, the Labor Department has said it will be initiating public comment later this month on the issue, and it plans to propose some additional guidance for employers in the coming months.
In the meantime, many employment attorneys will be closely watching the outcome of the Allen case.
Contact the employment attorneys at Nassiri Law Group, practicing in Orange County, Riverside and Los Angeles. Call 949.375.4734.
Additional Resources:
Should workers get overtime for answering e-mails after work hours? Aug. 4, 2015, By Alexia Elejalde-Ruiz, Chicago Tribune
More Blog Entries:
Rock v. Levinski – First Amendment Rights of Employees, July 28, 2015, Orange County Wage Lawyer