Three women who reached settlements in their gender discrimination claims against a city and local police department in Iowa say that while the compensation has vindicated them, they have lost much over the last few years. They lost their jobs, of course. But says her once promising career was effectively ended. All say their lives won't ever be the same.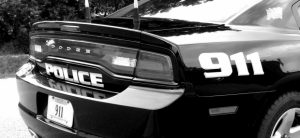 One described it as the most difficult time her life. She used to wonder why women wouldn't come forward with complaints about discrimination, why it was so under-reported. Now, sadly, she knows.
"You're second-guessed and your told that you're making things up," she said. "You're told that you're crazy." 
Now, the chief of police alleged to be responsible has resigned, according to The Des Moines Register. The women have collectively received just over $2 million (with $1.9 million of that going to the former sergeant).
The women filed their gender discrimination lawsuit last spring, asserting they had been mistreated by the chief, as well as other senior command staffers in the department. Their claim alleged that because of their gender, they were passed up for promotions, had important duties stripped from them and were victims of retaliation for complaining about it to both the city's human resources department as well as the city manager.
One former worker was a sergeant on the force, while another worked as a crime analyst and another in animal control.
But when the workers made their complaints, the city did not launch a proper investigation, as spelled out in the employee handbook. Instead, after one email from the sergeant, the human resources worker responded with an email apologizing for "your perception." When one of the crime analyst's emails to HR were forwarded to the chief of police, he responded with, "She needs to go."
Instead of investigating their claims, the city hired a public relations firm for "crisis media counseling," which they spent nearly $7,700. City leaders say this was necessary because at that time, it had yet to fill the role of communications director.
Each of the women filed separate complaints with the Iowa Civil Rights Commission, and proceeded from there.
Although gender discrimination laws are clear and concrete, violations still crop up all over the country, including here in California. Some of the most common examples of gender discrimination include:
Sexual harassment;
Unequal pay for women doing the same tasks as men;
Pregnancy discrimination;
Sexual harassment.
Unfortunately, our employment lawyers know far too many women are familiar with these inequalities. It's not just in fields, such as policing, that have been historically dominated by men, either.
In the Iowa case, it was reported the police chief was hired by the previous city manager, a long-time friend, over the recommendations of the city search team. However, city council didn't object to his hiring, and there were reportedly no other incidents that would have "raised a red flag."
Although a trial date was scheduled, the city's insurance company encouraged leaders to settle. The chief's resignation was followed with a commitment by the city to ensure there will be further training in how to handle discrimination complaints.
Contact the employment attorneys at Nassiri Law Group, practicing in Orange County, Riverside and Los Angeles. Call 949.375.4734.
Additional Resources:
Women: Police chief resignation, money don't make up for mistreatment, Nov. 17, 2016, By Kim Norvell, The Des Moines Register
More Blog Entries:
Sex Discrimination Lawsuit Filed by Mayoral Assistant Fired After Ending Relations With Boss, Sept. 9, 2016, Gender Discrimination Lawyer Blog