Recently, presumptive Democratic presidential candidate Joe Biden unveiled a broad plan to confront systemic racism and promote racial equity. The former vice president's Racial Equity Plan is part of a larger Build Back Better economic proposal. This newest element – support of the BE HEARD Act – addresses workplace inequalities that are known to disproportionately impact minorities.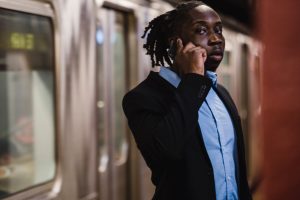 BE HEARD (Bringing an End to Harassment by Enhancing Accountability and Rejecting Discrimination in the Workplace), or H.R. 2148 has drawn praise from social justice advocates – yet earned the sharp ire of corporate interest groups. Essentially, it would (among other things) prohibit workplace harassment and discrimination under federal law – regardless of how many employees a company has – and require harassment training. It would further seek to address sexual harassment of tipped employees (a well-established problem) by requiring the cash wages paid to these workers be steadily increased until they meet the minimum wage for other workers.
As staunch regulatory critic Hans Bader wrote in the National Review, "(Under this plan), even the tiniest of employers would be saddled with unlimited legal liability for discrimination or harassment committed by an employee." He added the law would alter the definition of sexual harassment in a way that would make small businesses vulnerable to liability for "trivial actions of their workers."
As a longtime Los Angeles employment lawyer experienced in handling cases of racial discrimination and sexual harassment, I would note first that it's a misconception that California employment lawsuits are or have ever been easy to win. Part of what this new law would do is establish a new liability standard for workplace harassment that "fulfills the Congressional intent" (as meticulously laid out in prior legislative action and case law) of providing broad protection from workplace discrimination on the basis of race, color, religion, sex (including sexual orientation, gender identity, pregnancy, childbirth, a medical condition related to pregnancy or childbirth and sex stereotype), national origin, age, disability, genetic information and uniformed service status. Note the recognition of sexual orientation and gender identity – statuses that have protection in California, but not nationally.
One of the biggest issues Bader and other critics cite is that the law would no longer allow exemption from federal discrimination and harassment laws for businesses with fewer than 15 workers. It should be noted that as it stands, employers with fewer workers can be held to account for discrimination and harassment by several other means. These include:
The California Fair Employment and Housing Act, applicable to all public and private employers with five or more employees, forbids discrimination against job applicants and employees because of a protected category. It also prohibits retaliation against a worker who asserts their lawful rights. Employee harassment based on a protected category is prohibited in all workplaces – regardless of size – under FEHA.
 Common law claims. These may include state law causes of action such as negligence, breach of contract and torts like tortious interference and intentional infliction of emotional distress.
It should be noted too that if an employer doesn't have 15 employees at the time the lawsuit is filed but did for 20 weeks of the previous calendar year, they can still be held to account under federal anti-discrimination and harassment laws, despite the numerosity requirements.
Among the other employment-related elements of the Racial Equity Plan:
An end to pay discrimination, with support for the Paycheck Fairness Act.
Block employers from denying workers overtime.
Passage of the FAMILY Act that would give 12 weeks of paid family and medical leave to all workers and up to 7 days of sick, family and safe leave. (Currently, FMLA only allows for 12 weeks of unpaid leave.)
If you believe you have suffered workplace discrimination or harassment in Southern California, our Los Angeles employment lawyers are available to answer your questions and help you decide your next step.
Contact the employment attorneys at Nassiri Law Group, practicing in Orange County, Riverside and Los Angeles. Call 949-375-4734.
Additional Resources:
Biden Wants The Fed To Help Close Racial Economic Gaps. How Would That Work? Aug. 1, 2020, By Danielle Kurtzleben, NPR