Sony, multinational conglomerate corporation, is being accused of racial discrimination against Black employees. Some had been invited to appear in a Black History Month video earlier this year to speak as "Sony shining stars" about the power of Black voices in the company. Yet at least one of those workers now alleges that the company's representations of diversity failed to match reality.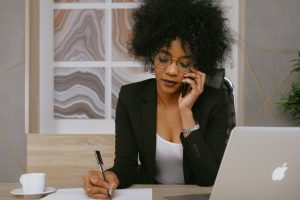 According to Buzzfeed, plaintiff said she raised concerns about racist remarks by her supervisors. Instead of addressing those, management for the company allegedly retaliated against her by excluding her from meetings, taking away certain prime accounts and then terminating her while she was on sick leave after contracting the coronavirus. She now believes she was used by the company to bulk up its diversity numbers, and had no intention of actually living up to the image it portrayed.
The company declined to comment on the specific lawsuit, Buzzfeed reported, but insisted dedication to equity, inclusion and diversity, adding all such complaints are taken seriously and investigated thoroughly.
Our Los Angeles racial discrimination employment lawyers know this is far from an isolated incident in terms of employees of color closely considering whether the racial inequality reckoning that's reverberated across the country over the last year has actually resulted in meaningful changes – particularly in terms of employment. Continue Reading ›