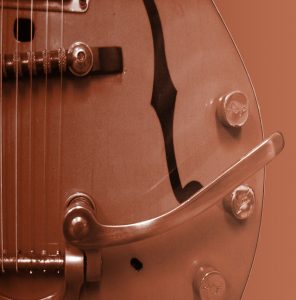 For months, Hollywood has been shaken by accusations of widespread harassment and sexual misconduct in the film industry. Those claims inspired people all over the country to come forward with their own stories. Now all eyes are shifting to the music industry, starting with Tennessee.
There, lawmakers have introduced a bill in hopes of closing up a loophole that has left contract workers vulnerable to harassment, according to NPR. Contract workers are left without the same protections employees receive. And since many entertainers and music professionals fall under this category, it has left the music industry particularly exposed.
HB 1984 defines an independent contractor and extends employee harassment protections, making it landmark for workers' rights if it passes. "It is a discriminatory practice for an employer to harass an employee, an applicant, or a person providing services pursuant to a contract because of the employee's, applicant's, or person's sex," according to the bill.Much like the shakeup in the film industry followed a New York Times expose, this bill follows an investigative article by Rolling Stone Country that revealed accounts of pervasive harassment and predatory behavior, particularly of female country recording artists. With Nashville being at the heart of the country music industry, Tennessee was the logical place to start.
The bill, however, keeps in place federal parameters of how to define sexual harassment, a hurdle often challenging to clear. Sexual harassment falls under the category of sex discrimination under Title VII of the Civil Rights Act of 1964, which applies to businesses with 15 or more employees. According to U.S. Equal Employment Opportunity Commission, there are several qualifiers in which harassment crosses from uncomfortable to illegal. First it must be proven that enduring the harassment has become "a condition of continued employment." Or the accuser must demonstrate that "the conduct is severe or pervasive enough to create a work environment that a reasonable person would consider intimidating, hostile, or abusive."
These federal laws put a great deal of burden on the victim to prove their case. They also create new loopholes where workers can fall between the cracks, even for traditional employees, particularly those in smaller work environments or those who just aren't being harassed enough in the eyes of the law. The Tennessee bill cannot fix these issues, but it certainly is a step in the right direction toward offering protection to many more citizens. And we hope it means more states, will follow in their footsteps.
Harassment and sexual misconduct are never OK, but our experienced Los Angeles sexual harassment lawyers know there are fewer legal channels to utilize without employee protections in place. We are supportive of any and all means to make workers safer from harassment, regardless of the industry they work in or the status of their employment. And more needs to be done at the federal level to better define sexual harassment and expand protections.
Until that time, our hard-working lawyers will use our expansive knowledge of current sexual harassment, discrimination, and labor laws to build your case and fight for you in court.
Contact the employment attorneys at Nassiri Law Group, practicing in Orange County, Riverside and Los Angeles. Call 949.375.4734.
Additional Resources:
Sexual Harassment in Nashville Spurs a New Bill to Extend Protections to Artists, Feb. 21, 2018, By Andrew Flanagan, NPR
More Blog Entries:
State of Washington Looks to Reinforce Workplace Harassment Laws, Feb. 5, 2018, Sexual Harassment Lawyers Blog