As any good sexual harassment attorney knows, one of the biggest deterrents to victims coming forward with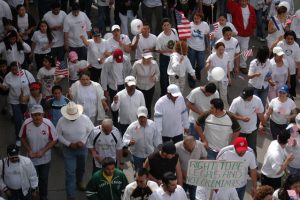 their stories is fear of retaliation and the effects it can have on their careers and well-beings. This issue is compounded infinitely for immigrant families, who not only fear risking their careers, but their entire way of life, their homes, the potential of deportation, and possible separation from their families. Even those who are in the process of becoming a legal citizen are fearful causing waves could put their citizenship in jeopardy. Sexual harassment, discrimination, and assault in the workplace is scary enough, but these personal ramifications add an exclamation point to the end of an already very frightening sentence.
The fear of deportation, even for those who are following all the rules and are actively seeking citizenship, has increased significantly recently with the current administration making a very public example of non-Americans. Attorney General Jeff Sessions in recent months invoked a "no tolerance" policy when it comes to people crossing the border from Mexico, offering little room to differentiate between asylum seekers and those committing violent crimes or trafficking drugs. This has created an environment where those already in the country tend to lay low, keep quiet, and hold their breaths to see what happens next.