California Age Discrimination Lawsuit: $704k Damage Award to Plaintiff
A former division chief for the San Bernadino Fire Protection District has been awarded more than $700,000 by a jury in California after successfully arguing he was the victim of age discrimination.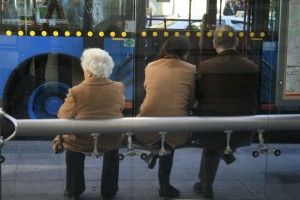 Jurors determined age with the "substantial motivating reason" behind the termination of the then-58-year-old fire official. Now 62, he's been awarded $544,000 in lost wages and benefits and $160,000 in future lost wages.
He'd been working at the department for eight years at the time of his termination. He now serves as chief of the Running Springs Fire Department. 
Age discrimination in California is a hot topic, and it is increasingly the subject of employment litigation. According to the U.S. Census Bureau, the U.S. is experiencing considerable growth in its older population that is going to continue through 2050. By that time, it's projected there will be 83.7 million people over the age of 65 in the U.S., which is more than double the 43.1 million that existed in the country in 2012.
This means the potential for discrimination based on age will increase as well.
We are already seeing an uptick of cases here at The Nassiri Law Group.
Recently in San Francisco, the PricewaterhouseCoopers LLP was named as a defendant in an age discrimination lawsuit that alleges there are a "stunningly low" number of under-40 workers hired at the company. The federal lawsuit accuses the London-based accounting firm of conducting the bulk of its recruiting on college campuses, in order to ensure most of its workforce is comprised of millennials.
The lawsuit against PwC was filed by a 53-year-old CPA (certified public accountant) who alleges he was rejected for an accounting job by a recruitment program that is designed to deflect older applicants. Plaintiff is backed by the AARP, and is seeking class action status. The firm has more than 46,000 employees on its payroll.
Although the company hasn't responded to Reuters' request for comment on the lawsuit, Rabin v. PricewaterhouseCoopers LLP, a report released by the firm last year indicated the average age of its workers last year: 27. Further, two-thirds of its employees were in their 20s or 30s. Meanwhile, the Bureau of Labor Statistics reports the median age of auditors and accountants nationwide is 43.
Back in 2013, Facebook agreed to settle claims brought by state officials in California who accused the tech giant of posting job advertisements that specifically asked for recent college graduates. Similar claims are pending against Twitter and Google.
In another high-profile California age discrimination case, the U.S. Equal Opportunity Commission has secured a $140,000 settlement agreement from the City of Milpas for reportedly failing to hire applicants who were qualified, yet over the age of 50. LegalNewsline reports the city had an open job position for executive secretary to the city manager. A number of candidates were considered. Among those, one over the age of 50 scored the highest in a panel review and was amply qualified. And yet, she was not chosen. Instead, a lesser-qualified woman who was 39 was given the job.
The EEOC asserted this was in direct violation of the Age Discrimination Act in Employment (ADEA).
Contact the employment attorneys at Nassiri Law Group, practicing in Orange County, Riverside and Los Angeles. Call 714-937-2020.
Additional Resources:
Former Southern California Fire Official Gets $704K in Age Discrimination Suit, April 19, 2016, Insurance Journal
More Blog Entries:
Changes to California's Sexual Harassment Law to Take Effect, May 1, 2016, Orange County Age Discrimination Attorney Blog