An age discrimination lawsuit against the city of Milpitas near San Jose was settled recently for more than a half million dollars. The plaintiff also reportedly was offered a new job within the city.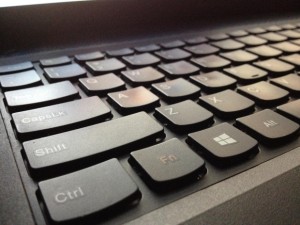 According to the San Jose Mercury News, the settlement for $600,000 was to cover back pay and lost wages following her lay-off, as well as attorney's fees. In addition to being given another job, she was also granted enhanced medical and retirement benefits.
Plaintiff worked with the city as an office specialist in the Building and Safety Department for 12 years, ending in 2012. She accused the city of age discrimination, retaliation and failure to prevent discrimination.
In her lawsuit, filed last spring, plaintiff alleged she received notice of her layoff and was told reassignment was not available. At the time of this announcement, an office specialist with less experience than plaintiff was working in the city clerk's office. Despite an insistence that there were no reassignments, that younger, less experienced worker was reassigned to work as a temporary secretary in the city manager's office after the city manager had reassigned his own executive secretary to the police department.
Plaintiff initially filed a formal complaint with the city in July 2012. She indicated her grievance had to do with the fact a younger, less-experienced office worker was placed in a higher pay scale in a specialist position, while she was laid off with no option for reassignment. Essentially, she was being forced into retirement because the city refused to put her on the list for re-employment. She'd had no prior disciplinary actions or poor reviews. In fact, she'd received numerous commendations and recommendations based on her work from a number of supervisors as well as co-workers.
The city fought back, and plaintiff filed her lawsuit.
Now, with the settlement, she is working as an office worker within the city's parks and recreation division.
But that's not the end of the story for the city. The municipality is still facing federal legal action filed with the U.S. Equal Employment Opportunity Commission (EEOC), which has alleged gender discrimination. As our Orange County employment attorneys understand it, the city did not hire four qualified female applicants to various posts, choosing instead to give the jobs to less-experienced men who performed worse in pre-employment testing. Interestingly, the ages of the woman turned down for the jobs: Between 42 and 58.
The EEOC says it only initiated a lawsuit after a failed attempt to reach a settlement with the city. That lawsuit seeks monetary damages on behalf of the four overlooked job candidates, as well as an order of injunctive relief to prevent further incidents of gender and age discrimination.
The executive secretary position carries a salary of $95,000 annually. For the four women who allegedly endured unfair hiring practices, the EEOC is seeking in excess of $200,000.
The city attorney declined to comment on the EEOC filing, but said the matter was in its very early stages.
Age discrimination can be difficult to prove, but a case may be bolstered when there is a pattern of actions against similarly-situated employees.
Contact the employment attorneys at Nassiri Law Group, practicing in Orange County, Riverside and Los Angeles. Call 949.375.4734.
Additional Resources:
Milpitas employee's age discrimination lawsuit settled for $600,000, documents show, Feb. 4, 2016, By Ian Bauer, Milpitas Post