California may see an increase in workplace retaliation claims since Assembly Bill 749 , which bans no-rehire clauses with limited exception in employment dispute settlements, was enacted this month.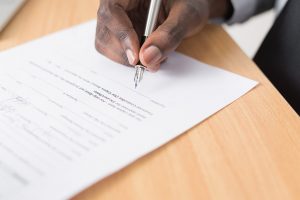 Prior to the passage of this bill, it was common practice for companies to settle discrimination or harassment claims with employees with a settlement that included a no-rehire clause. These provisions can vary in scope, but usually indicated that any future application for employment by that person wouldn't be considered, and if the worker was hired by chance, he or she would be terminated automatically.
The California Chamber of Commerce had argued the law wasn't necessary because there were already existing laws against overly-broad no-rehire clauses (specifically, Business and Professional Code section 16600).
The new law, codified in the California Code of Civil Procedure section 1002.5, indicates that no agreement to settle an employment dispute should contain any provision that prohibits, prevents or otherwise restricts an aggrieved person who is settling from obtaining future employment with that employer or any parent company, division, affiliate, subsidiary or contractor. Companies can include no-rehire provisions in cases where the company made a good faith determination that the person signing committed sexual harassment or sexual assault OR where there was a legitimate (i.e., non-discriminatory, non-retaliatory) reason for firing that person. There is also an exclusion for severance agreements.
Employers are not required to rehire someone if there was a legitimate reason for ending the employment relationship, but we may still see an uptick in retaliation claims against employers who refuse to hire or rehire someone after the settlement is reached.
One example detailed by the Sacramento Bee involved a former analyst for the state highway patrol who testified by a state Senate committee about her ordeal in trying to land new employment after settling a sexual harassment claim against the agency. She had reported to supervisors that her direct boss had repeatedly sexually harassed her. The supervisors did not take action. She sued for sexual harassment and ultimately reached a $600,000 settlement agreement with her former employer – an agreement that contained a no rehire clause.
Now, while the person who committed sexual harassment is still employed with the agency, the target of his actions can't find a job. She told the Senate committee she has been unable to find work with any other law enforcement agency since she signed her settlement with the CHP. That's exactly the kind of situation AB 749 aimed to prevent.
Employers who want to avoid a California employment retaliation lawsuit should be prepared not only to discuss standard settlement agreement language but to review their existing performance review and documentation practices. Many times our L.A. employment attorneys establish retaliation because there are few if any performance issues detailed in the worker's personnel file. Many employers will ask applicants if they have worked for the company previously. If the answer is yes, the employer can look into that work history. In cases where performance problems aren't reflected in those records, companies are going to have a harder time justifying a refusal to rehire.
Contact the employment attorneys at Nassiri Law Group, practicing in Orange County, Riverside and Los Angeles. Call 949-375-4734.
Additional Resources:
New California law bans 'no-rehire' clauses after worker lawsuits, Oct. 16, 2019, By Wes Venteicher, The Sacramento Bee