In a federal appeal involving a class action lawsuit alleging discriminatory medical inquiries and exams as a condition of hiring, the California attorney general has filed an amicus brief decrying these practices and outlining the state's robust anti-discrimination laws. The AG also noted the possible repercussions – particularly for those with disabilities – if a lower court's ruling is allowed to apply to all Californians.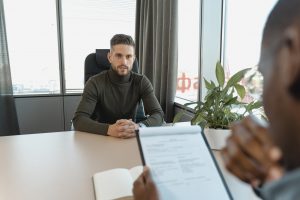 The lawsuit, pending in the U.S. Court of Appeals for the Ninth Circuit, alleges that a health care company – one of the biggest providers of occupational health services in the country – unlawfully required applicants to to answer "highly intrusive, non-job-related and discriminatory" questions about their health. These reportedly have included information on prospective applicants' hair loss, menstrual issues, sexually-transmitted diseases, mental illness, HIV, hemorrhoids and disability status.
Such inquiries, state Attorney General Rob Bonta asserts, run contrary to the California Fair Employment and Housing Act (FEHA) and underscore how potentially harmful pre-employment screenings can be.
The lawsuit, Raines v. U.S. Healthworks Medical Group, centers around an employer's contract with a corporate third-party agent responsible for pre-employment screening. Plaintiffs allege that when they refused to answer certain questions, such as one relating to menstruation, offers of employment were revoked. Continue Reading ›